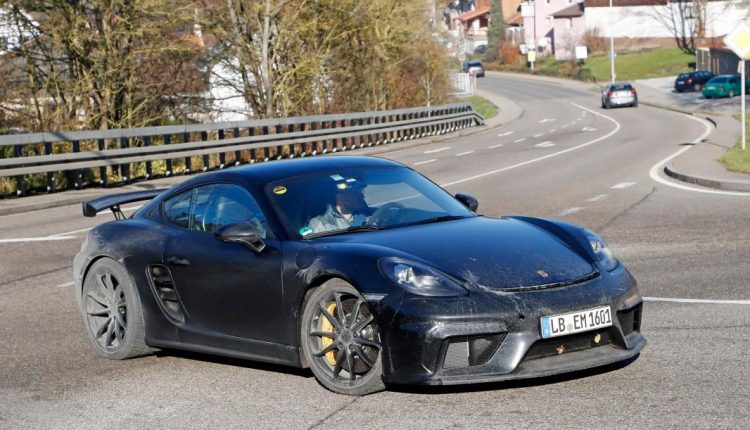 Porsche's most hardcore model from the 718 range, the Cayman GT4, has been spotted out testing recently ahead of it's launch next year.
The one that was spotted sports new aprons showing just how aggressive the aero package of the newcomer will be.
It will continue to use Porsche's flat-six engine according to sources at Porsche which means it is going to shun the turbocharged flat-four engine used in lesser 718 Cayman's.
At this stage it is unclear whether it will retain the 3.8-litre displacement of the previous Cayman GT4, but we expect to see power rise above that car's 380 horsepower.
There are rumors about a possible PDK option but it will most likely retain the short-throw manual gearbox as the sole transmission choice.