What you are seeing is a MSO adapted version of the McLaren Senna and it will be showcased at the Geneva Motor Show.
It has been called the McLaren Senna Carbon Theme by McLaren Special Operations and this unit will be one of five examples sporting unique visual themes cooked up by the MSO crew. All units will be almost fully naked carbon fibre.
The only paintwork on the car are found on the sills, rear wing and active aero blades at the front, all finished in bright yellow. In addition to the 1,000 hours it takes to produce the Senna's carbon body, MSO says these small patches of colour take 250 hours to complete. They join up with vibrant 'Laurel Green' brake calipers, which McLaren says is a nod to the helmet colours of the legendary three time Formula 1 world champion the car is named in honour of.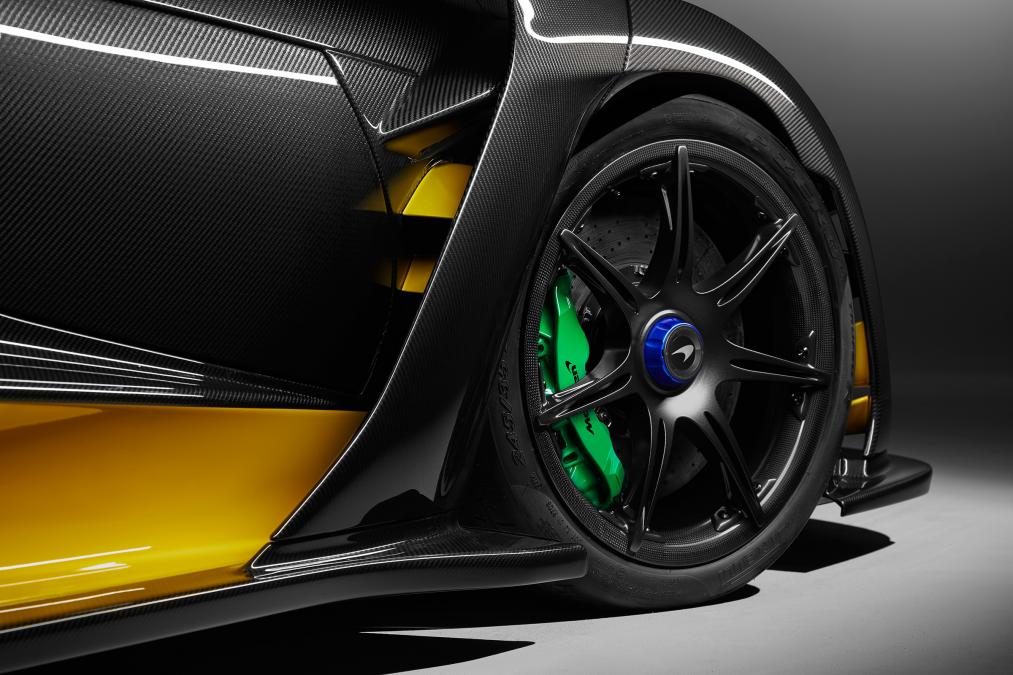 Inside there is more Laurel Green detailing on the door strut and you are also treated to contrasting yellow stitching and a steering wheel centre-line in the same Solar Yellow hue applied to the car's exterior.
What are your thoughts on this Senna spec?