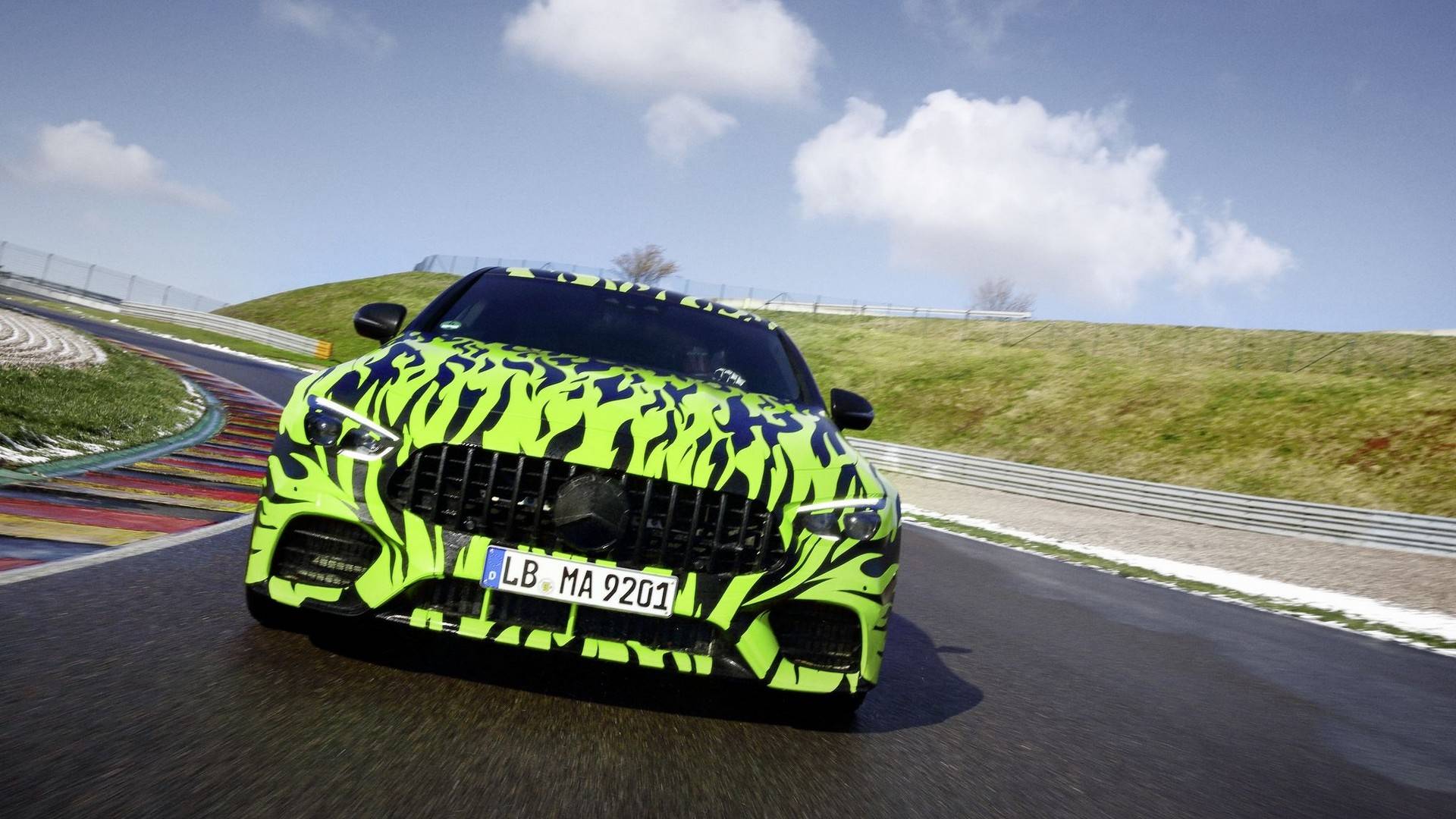 Mercedes-AMG have been teasing us with regards to the upcoming GT Coupé (which is actually a four-door) and we have even seen the car sporting a revealing red wrap.
The manufacturer has now released these official images and thanks to the black and lime green flame wrap, it gives off a serious Need for Speed vibe.
We can expect to see the production version without a wrap being revealed at the Geneva Motor Show next month.
It is expected to arrive with AMG's now familiar 4.0-litre twin-turbocharged V8 with the output likely sitting somewhere higher than 500 hp.