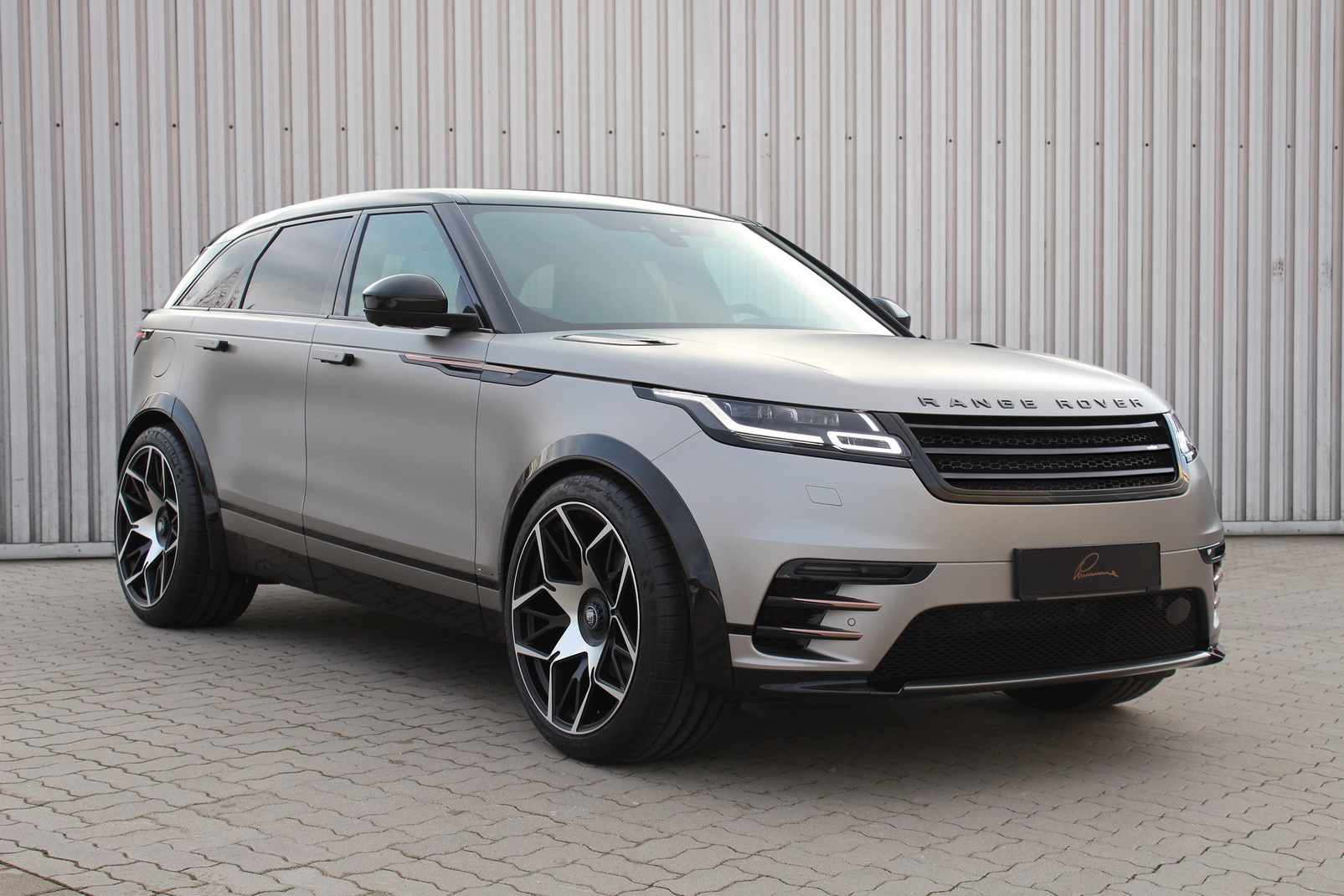 Earlier this year, Lumma Design previewed their widebody CLR GT kit for the Range Rover Velar but now they are showing off something a whole lot more subtle but still rather sporty.
It all starts with the new wheel arch extensions that widen the vehicle by approximately 30 mm on each side. These parts are simply fitted thanks to an adhesive mounting option. With the widened arches, customers are then able to mount Lumma's 22″ and 23″ wheels on their standard Velars.
You can also add a new front grille to go with the the rear spoiler lip, side mirror caps and rear diffuser.
Lumma offer endless customization options for the interior of your British SUV and among the offerings include an aluminum pedal set, special upholstery, a sport steering wheel, bespoke seats, as well as floor and boot carpet mats embroidered with the Lumma Design logo.