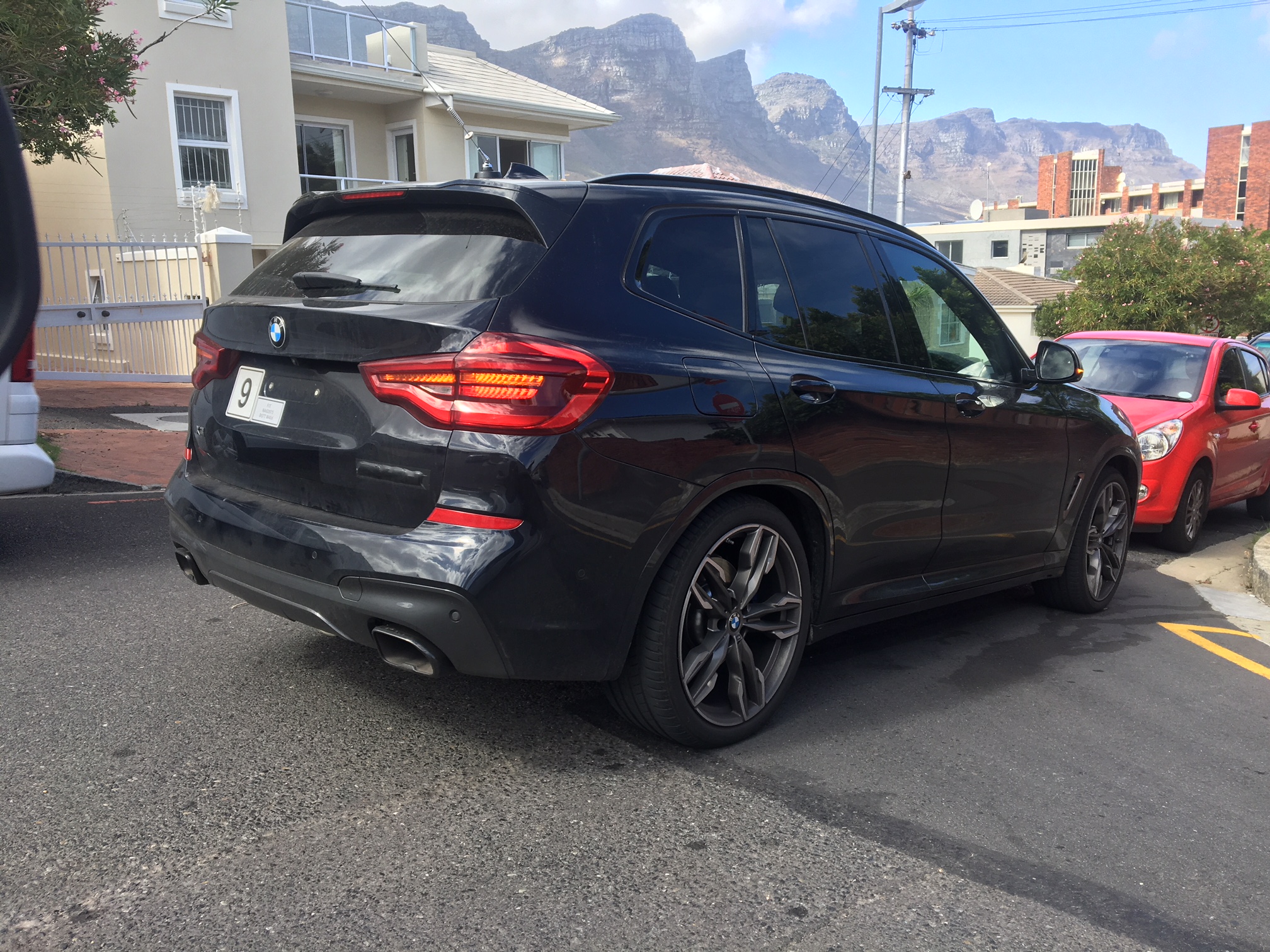 Having driven the new BMW X3 M40i recently I was wondering if they would be bringing out it's Diesel sibling and thanks to these shots snapped by a Zero2Turbo reader recently, it looks like we have confirmation.
Last year Performance Drive managed to get their hands on a list of the variants of the G01 X3 and in that list sat the M40d variant. Not much has been said (or seen) regarding this variant but they are very clearly testing it right here in South Africa.
Spotted in Cape Town, Camps Bay to be more precise this mule looks just like the X3 M40i but it very clearly is a M40d thanks to the sticker on the back.
The X3 M40d will likely have the same figures as the newly released X4 M40d so we can expect a power output of 240 kW with 680 Nm from its straight-six diesel heart. The 0 to 100 km.h dash will likely be completed in a similar 4.9 seconds.