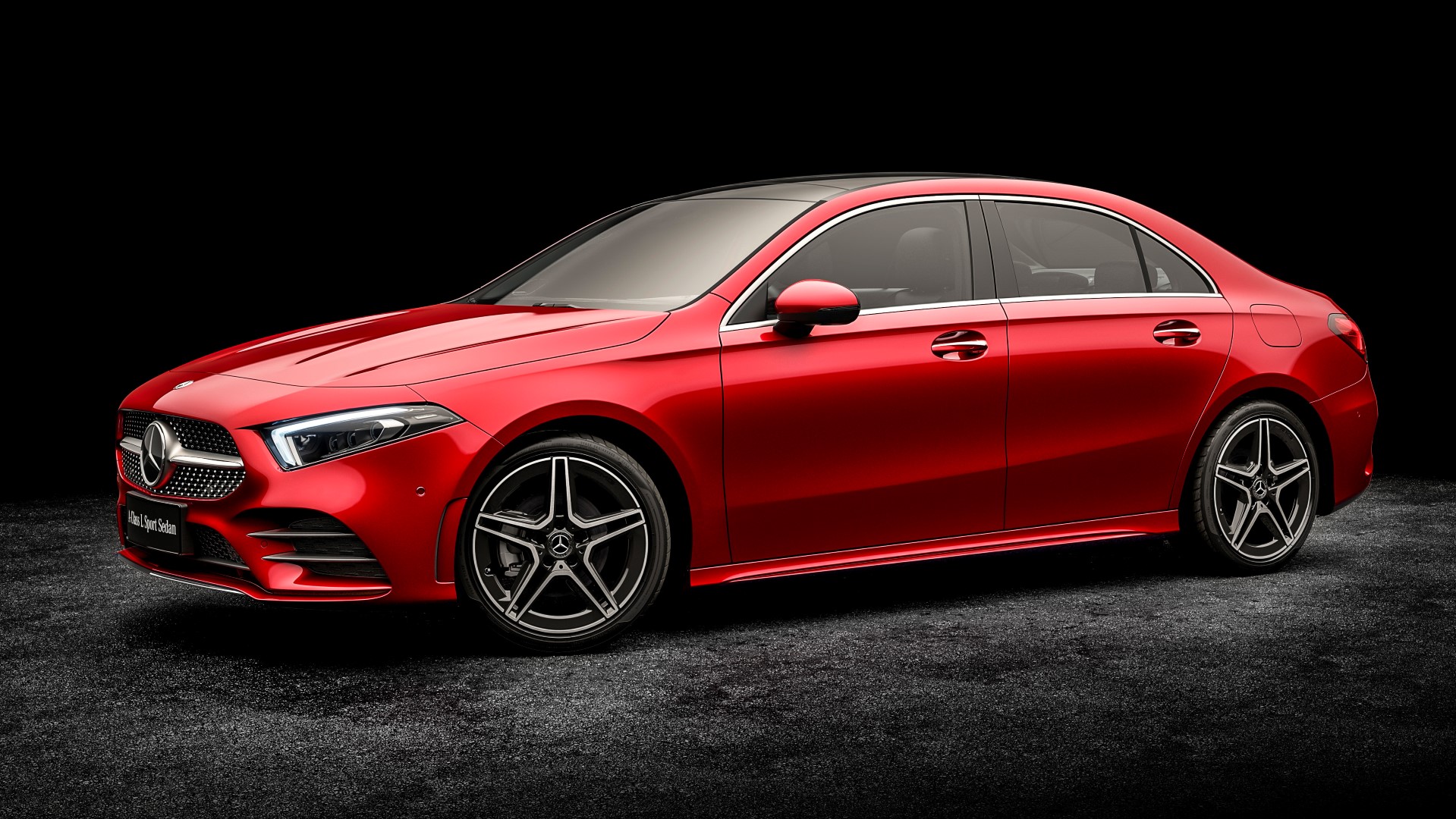 We get a sneak peak (leak) a few days back and now that the Beijing Motor Show has kicked off, we have the official release on the new A-Class L Sedan.
The first new A-Class hatchbacks are starting to arrive with their new owners around Europe but a new variant features a 6cm longer wheelbase and is only available for the Chinese market. It is important to note that the longer wheelbase variant is the China only version and the other markets (which I assume includes South Africa) will get the normal wheelbase Sedan variant. Officials confirm the two variants of the new four-door boast the same styling (just slightly different lengths).
"With our Chinese customers' wishes and needs in mind, we developed the A‑Class L Sedan for the local market, which is the first and only long wheelbase model in the premium compact car segment," said Hubertus Troska, Member of the Board of Management of Daimler AG, responsible for Greater China. "This long wheelbase version offers added space, with a rear compartment dedicated to meeting local preferences. And given our customers in China are young and connected, our new, intuitive MBUX telematics system gives them a highly individualized digital experience. With these highlight features and more, the A‑Class L Sedan is an excellent choice for our Chinese customers. We believe it will promote our further growth as our fifth model produced locally at BBAC, and we will build it in China, for China together with our partner BAIC."
The front end design is identical to the hatchback but the rear you get two-piece tail lights to emphasize the width.
You have the choice between Sedan and Sport Sedan versions with the latter featuring powerdomes on the bonnet.
At the market launch, the A-Class L Sedan will be available in China with the all-aluminium four-cylinder engine with a displacement of 1.33 litres with power outputs of 100 and 120 kW (with cylinder shut-off); following later will be the 2‑litre four-cylinder engine with CONICSHAPE trumpet honing and CAMTRONIC variable valve timing. In China, the latter engine has an output of 140 kW. The 7G‑DCT dual clutch transmission comes as standard.
Inside, the new A-Class Saloon adopts the same high-quality dashboard and advanced infotainment functions as the new A-Class hatchback, including Mercedes-Benz's new MBUX operating system that introduces touchscreen control, conversational speech recognition and the ability for two users to connect simultaneously.