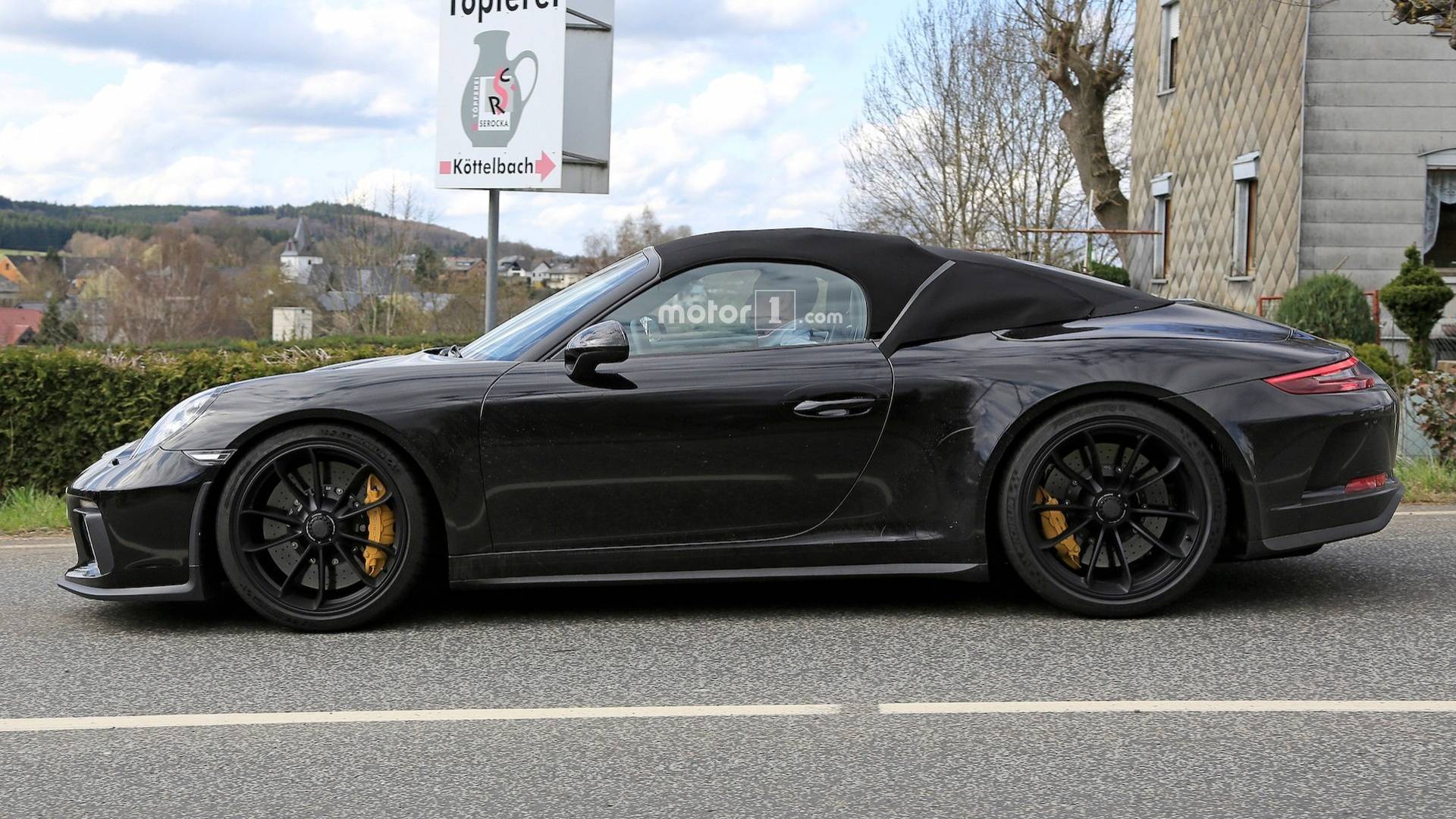 Porsche are continuously developing the all-new 911 which should debut next year sometime but it seems the manufacturer is planning a swansong for the current generation with a new 911 Speedster.
It should come with a handful of new visual upgrades but will most definitely feature a unique roof mechanism. Taking a look at these spy shots you can see the camouflage over the rear portion of the cloth roof which indicates a design change.
It should have the same appealing profile as the previous Speedster models with the most recent one coming way back in 2011.
The new 911 Speedster should get revised fenders, some new wheels and undoubtedly a few added "Speedster" emblems located throughout the cabin and on the exterior.
Like the most recent version, this one will be limited. Just 356 examples of the 2011 Speedster were built, so expect production numbers for the new model to be around the same.
Power will likely come from the same 3.0-litre flat-six from the 991.2 GTS which produces 450 horsepower (331 kilowatts) and 550 Nm of torque. Performante figures should be very similar which will give it a 0 to 100 km/h sprint time of 3.8 seconds and a top speed of 308 km/h.
When will we see this model? It will likely be shown before the end of the year which would make the LA Auto Show the most ideal time and location for the reveal.