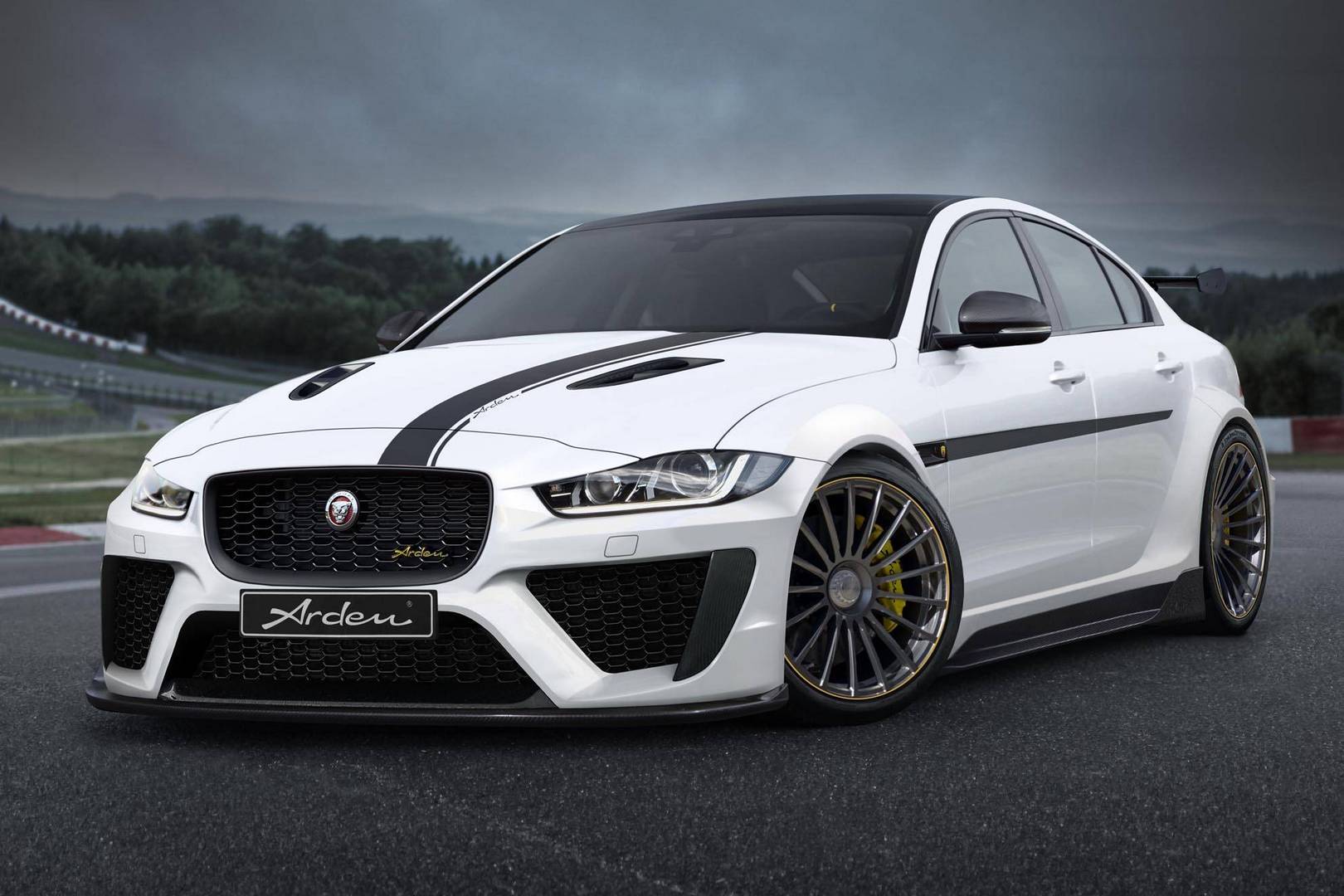 Can't afford the real Jaguar XE SV Project 8 or didn't place your order quick enough? Arden have got your back with their AJ 24 RS package for the XE. Thanks to the impressive wide body kit they slap on your Jag you get the menacing Project 8 styling albeit with a less powerful heart.
The body mods include a redesigned front splitter and bonnet, flared wheel arches with an aggressive side skirt joining the two, a large adjustable rear spoiler and a new rear diffuser gives the XE significant presence.
Arden claim 463 hp (345 kw) which suggests that the package is intended for Jaguars' 3.0-litre V6 engine and while it falls well short of the Project 8's 600 hp V8, we suspect its more than enough to add some excitement to the XE.
On the chassis side of things, Arden supply new multi-spoke 20 inch forged wheels. They have also fitted an adjustable suspension system to allow a custom ride setup.