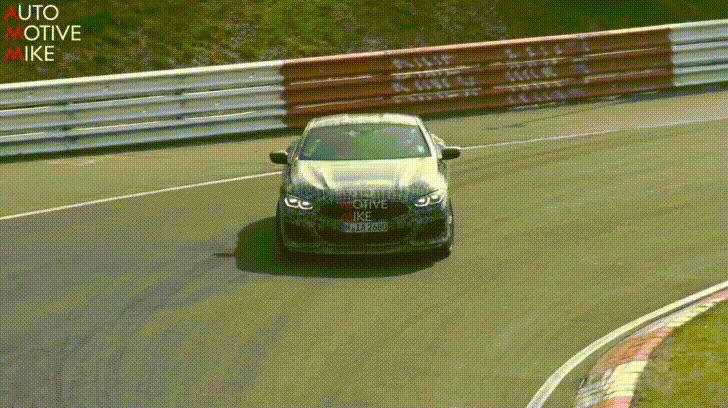 The BMW 8 Series is in the final development stages and engineers and test drivers of the automaker were at the Nurburgring track this past weekend to push a prototype of the M850i xDrive Coupe to its limits and even try a light drift on one of the corners.
Thanks to the video below, this is our first look at a near production car and the best taste so far of the twin-turbo V8.
BMW have already released some information on this M850i xDrive variant which means we can expect the familiar 4.4-litre twin-turbo unit tuned to deliver 530 hp (395 kW) and 750 Nm of torque. This output is good for a 0 to 100 km/h sprint of around 4 seconds.
BMW is also promising a revised version of its eight-speed automatic gearbox, which will send power to the wheels delivering quicker shift changes than before. The manufacturer's xDrive all-wheel drive will be in charge of controlling the power distribution between the two axles.