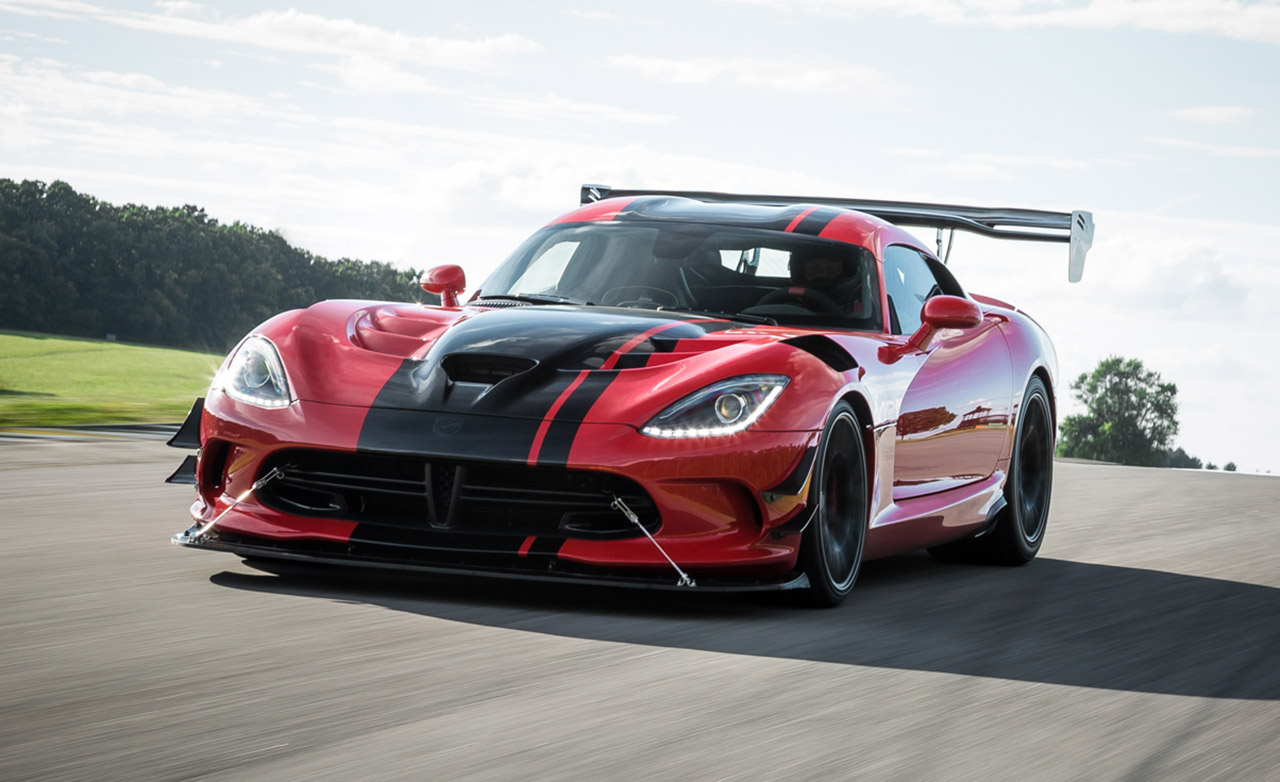 The V10 Viper is dead but on the 30th anniversary of the original Viper's debut we should see a new 'entry-level' Viper hit the scene.
According to Car and Driver, come 2020 the Dodge Viper will return with a 558 hp (410 kW) naturally aspirated V8 with a range topping 710 hp (522 kW) V8 shared with the brand's future Hellcat muscle cars.
The Viper will retain its distinctive shape, meaning a front-engine, rear-drive setup is inevitable. The lower power means weight-saving will be a priority – an aluminium spaceframe and carbon bodywork is expected, although it'll be built by an outside contractor, given the closing of the Viper factory last year.
It will likely be launched as a convertible, with a Coupé following some time after its reveal. Later on, the 710 hp version will arrive, likely in the form of a hardcore variant akin to the Viper ACR of 2016.
Since a very young age the Dodge Viper has held a special place in my heart so this is brilliant news to hear on a Friday!