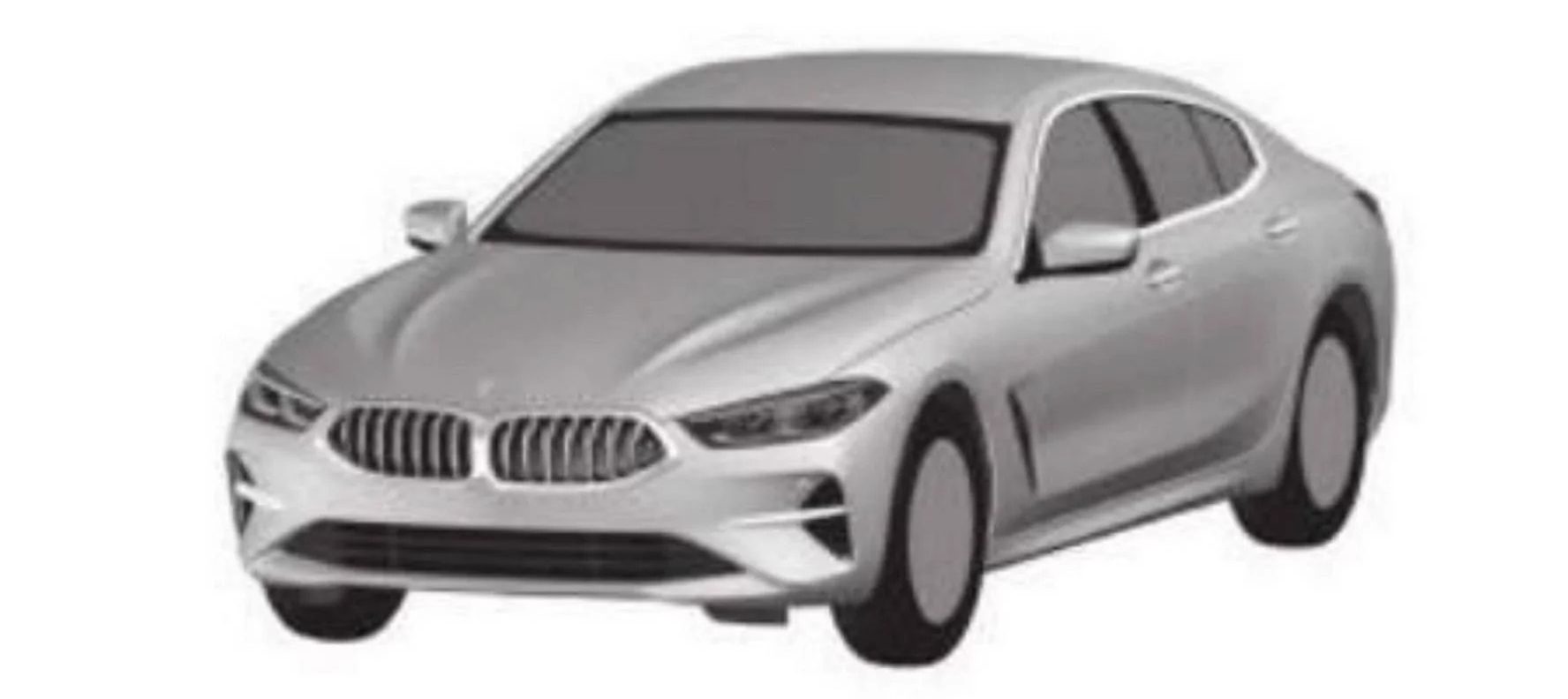 The BMW 8 Series Coupe revealed it's sexy styling last week which caused the digital artists to start creating renderings of the upcoming variants such as Convertible and Gran Coupe but thanks to these patent drawings we know exactly how they will look.
The picture of the 8-Series Gran Coupe is rather interesting as we have not even seen prototypes of the model yet. The car was previewed by the M8 Gran Coupe concept and the image suggests the production model will have a modestly revised front fascia with horizontal elements in the air intakes. Of course, the biggest changes occur aft of the A-pillar as the Gran Coupe features an extended wheelbase and two rear doors.
The convertible on the other hand will look virtually identical to the coupe but it will adopt a retractable soft top and a modified rear end. While the picture only shows the front of the car, it will echo the 6-Series Convertible and feature a two-piece rear deck which houses a trunk and another section to hold the roof when it is lowered.
The renderings below are probably fairly accurate with the first two being the regular M850i xDrive Gran Coupe and the bottom shot a possible M8 Gran Coupe variant.