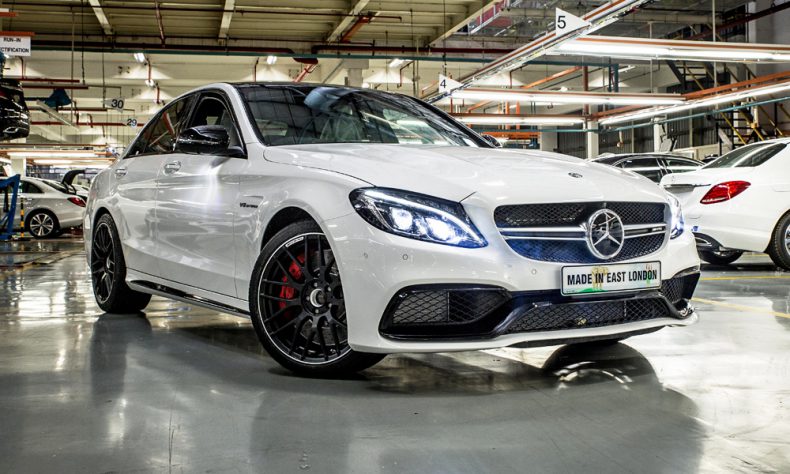 Mercedes-Benz has announced a further investment amount of €600 million (about R9,5-billion at the current exchange rate) into the East London facility confirming the next-gen C-Class will be locally built.
Earlier on in the year, the plant began building the hotter C43, C63 and C63 S models alongside the regular C-Class offerings and now this expansion investment will include the construction of a new paint shop and a new body shop, an upgrade of the assembly shop as well as new logistic warehouses.
Mercedes says this expansion (two buildings) will comprise an area of approximately 100 000 m², which translates to an increase of two-thirds to the existing production space.
"The decision to have the new generation of the C-Class built in East London re-affirms the plant and Mercedes-Benz South Africa. The investment is also a sign of our commitment to South Africa and efforts to revive economic growth as well as the socio-economic development of the East London region," said Markus Schäfer, member of the divisional board of Mercedes-Benz Cars, production and supply.
Our President, Cyril Ramaphosa was present at the announcement and welcomed the news.
"A central priority for government this year has been to encourage significant new investment in our economy, necessary to realise economic growth, employment and reduce inequality," said President Ramaphosa.
"The announcement by Mercedes-Benz Cars to inject [nearly] R10-billion in the South African economy signals to the positive momentum we are making to realise the ambitious target of raising R1,2-trillion in new investment.
"This investment by Mercedes-Benz Cars endorses South Africa as a favourable destination for investment; and correspondingly, demonstrates our determination to work with all social partners to seize the opportunities that are opening up for greater investment and faster growth," he added.