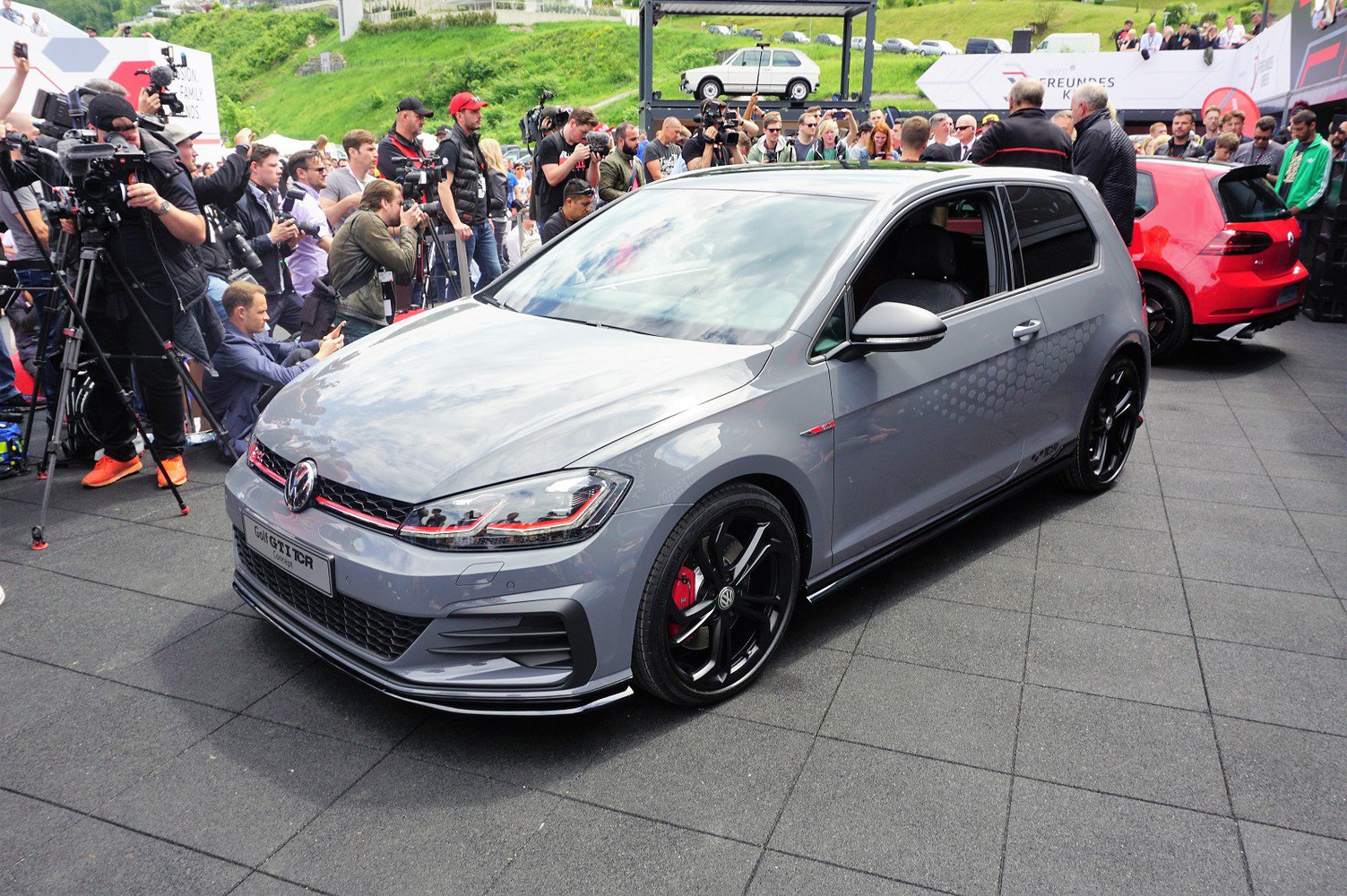 Just the other day we heard about the Volkswagen Golf GTI TCR being confirmed for Australian market so we reached out to some individuals high up at VW South Africa to see if we could get some answers.
Previewed by the Concept version at this year's Lake Worthersee meet, the most powerful production Golf GTI ever should get an uprated 2.0-litre turbo four with 286 horses (213 kW) of power and 370Nm of torque, sent to the front wheels via a seven-speed DSG automatic.
The concept version claimed to deliver peak torque at just 1600rpm, and features a mechanical-locking front differential as standard to help get all that grunt to the tarmac.
Other performance specifications include a limited top speed of 250km/h, though buyers will be able to remove the limiter allowing for a v-max of 264km/h. This top speed makes it the fastest production GTI in history.
Final specifications for the production model are still yet to be revealed but a source close to Volkswagen South Africa confirmed this sleek model will be arriving in South Africa in the first second quarter of 2019.
It is expected to be a limited release special model but no (production) numbers have been mentioned as of yet.
Taking a look at the real-life shots from Worthersee we can only hope the production version keeps the exact same styling and ideas as it looks pure hot hatch and many GTI fans will be scrambling to get one.
Pricing will be a good chunk above the current GTI's starting price of R548,599 but we estimate a tag of around R650,000 to R700,000.