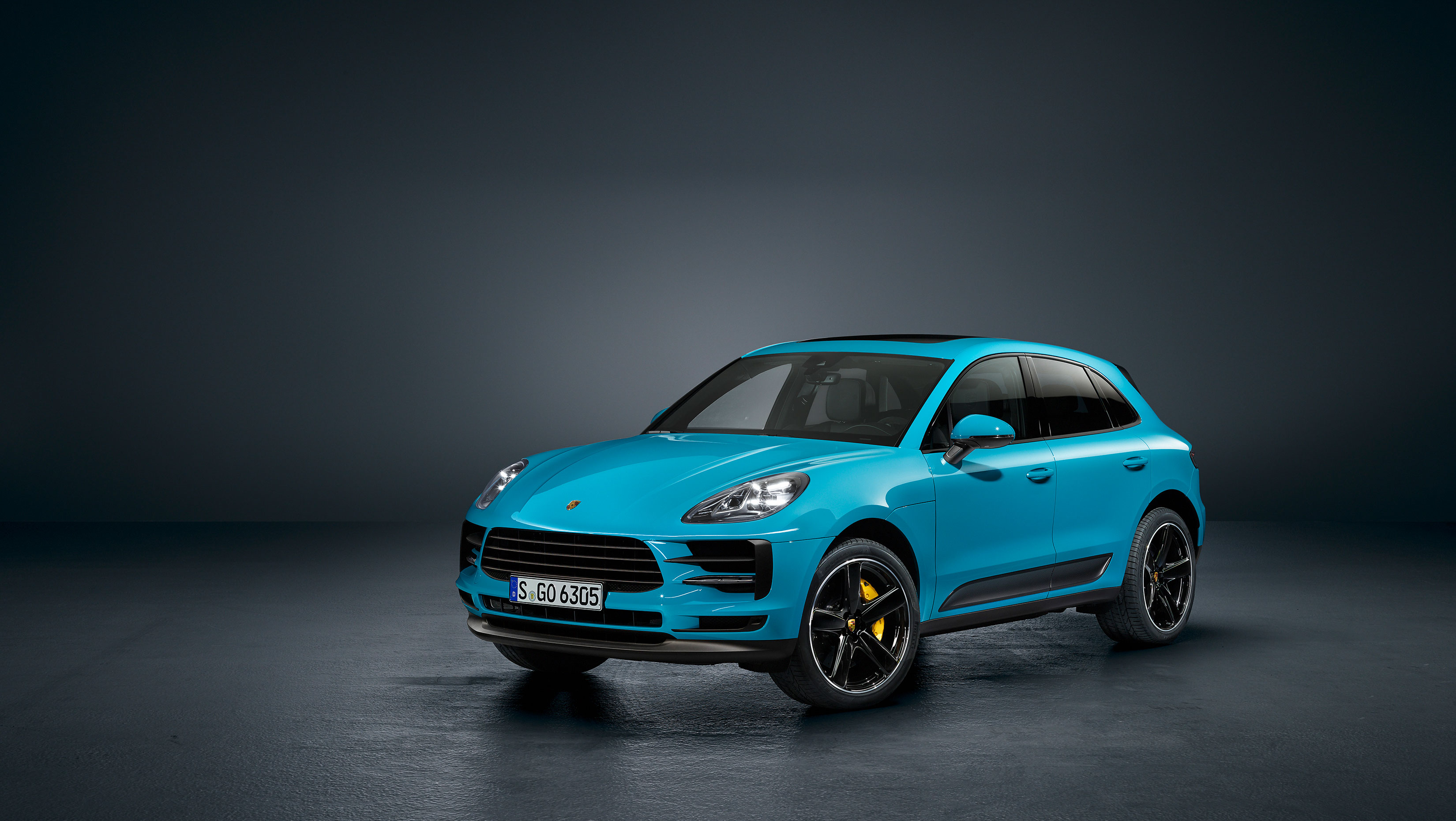 As promised, Porsche has taken wraps off its updated version of the Macan ahead of its official debut early next year. Also as promised, the Macan Facelift will be equipped with a better ride quality while boasting more advanced tech such as new driver-assist and safety features.
Upgrades on the Macan are mostly focused on driver-assist technology, comfort as well as looks. The mid-size SUV from Stuttgart is fitted with a new set of 20 or 21-inch wheel and tyre combinations. It also features a new 11-inch touch-screen to display an upgraded infotainment while the chassis has undergone some 'fine tuning'.
There are also new exterior colours for the updated Macan; these include 'Dolomite Silver Metallic', 'Mamba Green Metallic', 'Miami Blue', and 'Crayon'. There is a new set of lights as well; adaptive LED head and LED taillights as standard. New options on the other hand consist of a heated windscreen, a GT sports steering wheel, and a new Traffic Jam Assist which is a "partially" autonomous driving system that will steer, brake and accelerate for you at speeds of up to 60km/h.
Inside the 2019 Porsche Macan you will find that vents normally found in the centre fascia have been moved below the display screen to make room for the new 11-inch infotainment unit which replaces the 7-inch screen in the current model. The new infotainment system introduces a new Porsche Communication Management system, this slots in a 'Connect Plus' module that supports 'intelligent voice control' as well as real-time traffic information for the online navigation system which also keeps track of off-road driving adventures.
Porsche has chosen the Shanghai Auto Show to showcase the Macan facelift. Reason being that the Chinese market has purchased a significant chunk of units produced globally since the Macan first arrived in 2014. Pricing is yet to revealed, and although the jump may not be too high, there will be an increase as a result of the new features.