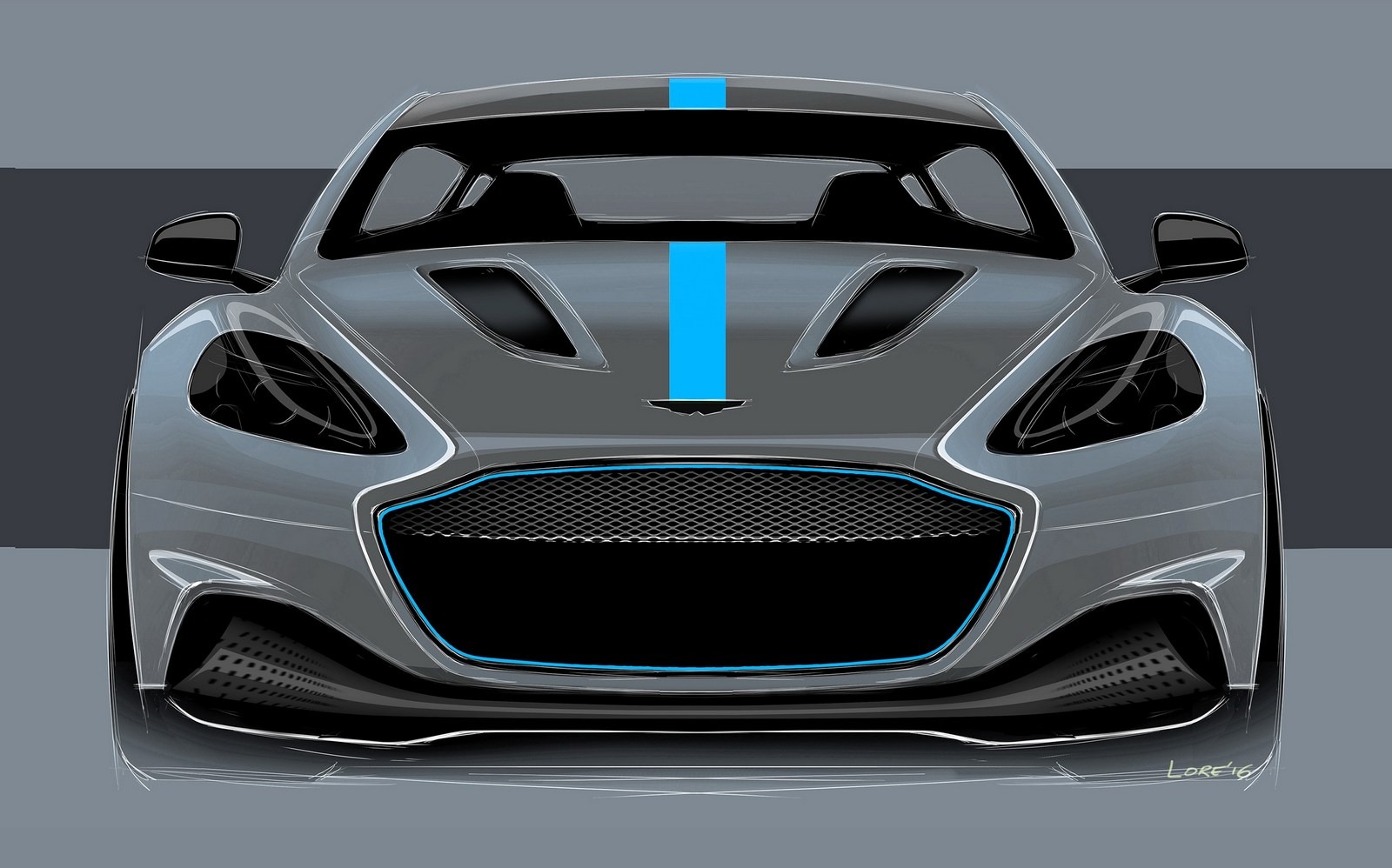 We knew that Aston Martin's first EV, the RapidE was set to launch this year, but due to the marquee's mishaps with LeEco, the project has been delayed and is now slated to debut towards the end of 2019 under new partnership with Williams Advanced Engineering.
While the switch in partnership has led to a postponed arrival of the RapidE, Aston Martin CEO Andy Palmer has reassured us by means of a tweet that the project is steadily moving forward. The executive recently tweeted a picture of the RapidE's battery pack confirming that the car will use an 800 volt battery technology which matches that of the Porsche Taycan. The main advantage of such a high volt battery pack is a significant cut in time needed to recharge as the Taycan only requires 15 minutes for an 80 percent charge.
Palmer did not disclose much detail about the RapidE, but we know that the EV will be based on the Rapide AMR which debuted this June packing 595 hp (440 kW) and 630 Nm of torque from an upgraded version of the company's 6.0-litre V12 engine. Although the RapidE ditches the internal combustion engine, it is still likely to benefit from the bulk of upgrades found in its petrol-powered sibling.
We can expect the Aston Martin RapidE to feature lightweight carbon fibre construction on components such as the bonnet, side skirts and rear diffuser. The EV is also likely to be kitted out with a sportier suspension that allows it to sit closer to the ground boasting adaptive dampers.
Aston Martin is still not opening up on performance specifications, but the company has announced that the RapidE's electric powertrain will offer immediate power delivery and a driving experience that is "unique". While a lot of effort is being put in this project, production will be limited to only 155 units globally.