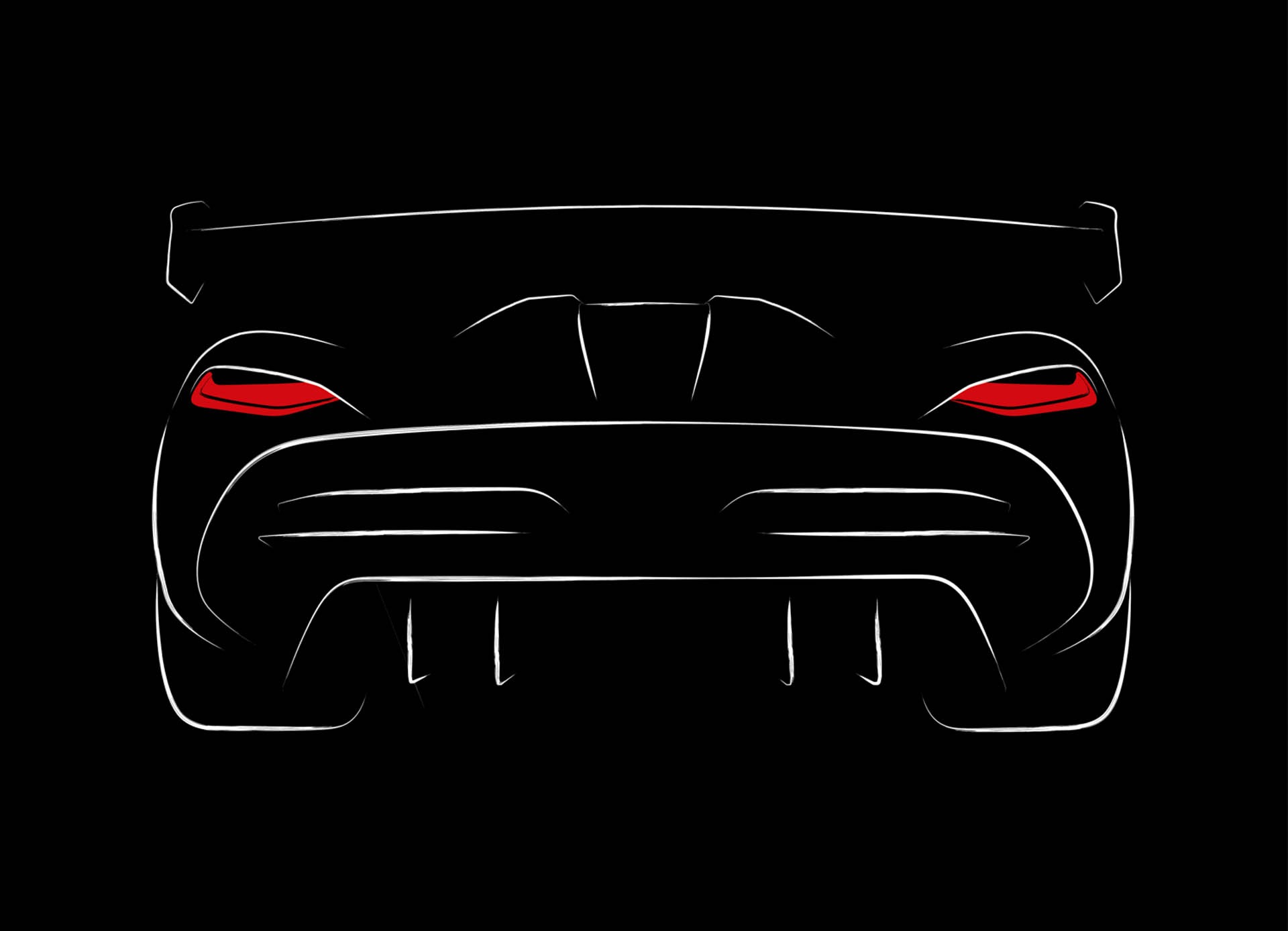 It seems the Koenigsegg Agera's replacement puzzle is slowly coming together. So far we have learned a few ideas on its powertrain and even got a glimpse of the car's rear end. And now, in an interview with Top Gear, Koenigsegg boss has spilled some more beans on the new hypercar revealing that it could produce over 1,400 hp (1,044 kW) from an upgraded engine.
According to Christian von Koenigsegg, the successor to the Agera will be a completely new car as it will not carry over a single nut or bolt from the outgoing model. It will feature a rear-wheel steering system, and although it will be recognisable, the new girl will be larger than the Agera, benefiting from a longer wheelbase and higher roofline to better accommodate its occupants. The Koenigsegg boss says the new model will be like a "triple-distilled" version of the Agera.
Predictably, the engine has also undergone some upgrades. While the Agera's powerplant is bolted to the chassis, this twin-turbo V8 will be actively rubber mounted while boasting a red line that's close to 9,000 rpm. Chris von Koenigsegg also revealed that the engine currently produces 1,400 hp (1,044 kW) before adding that there is possibility to let even more power out of it.
Having learned that the Agera's replacement will feature new components throughout, you are probably wondering what gearbox will be featured in this project and this is what the Koenigsegg boss had to say: "It's wild. We jokingly say that all the gears we saved in the Regera, we put in the new one, so there are plenty of gears." We can take this as a hint that the new car will have more than seven gears, but we can only guess how much more.
The successor to the Agera is also supposed to sport the name 'Ragnarok', this may sound quietened down compared to the 'Agera RS' nameplate but the "Ragnarok" is also rumoured to let out quite a more gentle racket compared to that of the outgoing model which is known for sounding awfully aggressive.
Koenigsegg may have let out some tidings regarding their forthcoming hypercar, adding that it will produce 1,000 kg of downforce at 250 km/h, but there is still a fair amount of details still under wraps. I guess we will have to linger until next year's Geneva Motor Show for the car's official reveal.