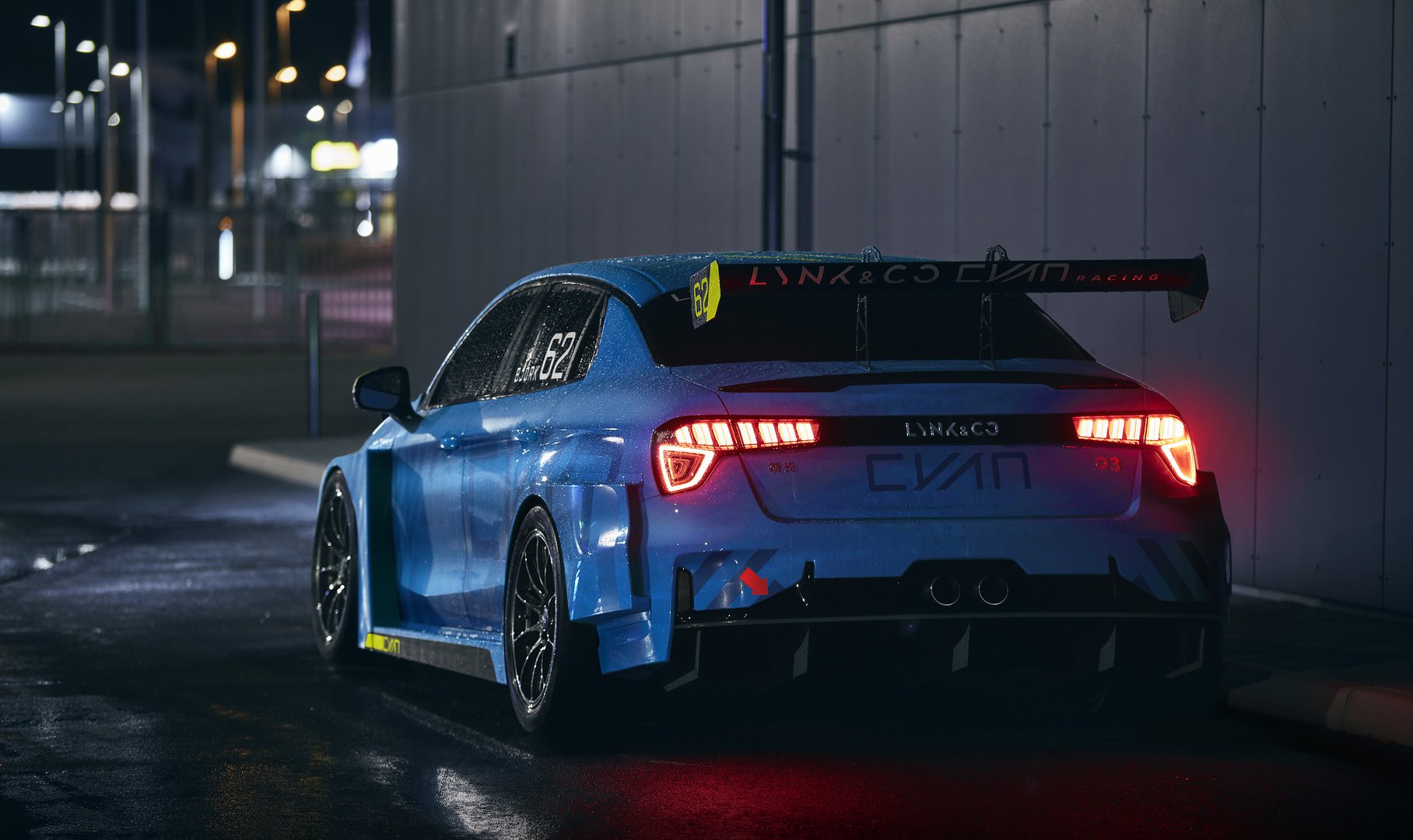 This August, Cyan Racing and Lynk & Co showcased its 03 Sedan at the Chengdu Motor Show. Now the company is geared up to present a racing version of the same car which is set to "assault" rivals in next year's TCR series.
The racer was built by Geely Motorsport in affiliation with Cyan Racing, the team further tailored the car to suit TCR regulations. Also worth mentioning is that this partnership was behind Volvo's title-winning 2017 WTCC program. Now, for the 2019 FIA WTCR, they are pitting this new project against the likes of Alfa Romeo, Audi, and Seat.
It was during a private event at Fuji Raceway in Japan where the company took wraps off its TCR racer. Thed Bjork, a Swede racing driver who will pilot one of the racing cars for Cyan Racing in 2019, couldn't be happier to work the racing team. "To once again aim for the World Title when starting my seventh season with Cyan Racing is a dream come true," Bjork commented.
Furthermore, Cyan Racing together with Lynk & Co is planning to develop a road-legal joint performance concept. Bjork described the project as "groundbreaking", further adding that the street-legal, high-performance concept is "nothing less amazing."
According to Cyan Racing CEO, Christian Dahl, the team will utilize its racing expertise as well as experience gained from past road car projects that they've built such as the Volvo C30 and S60 concepts.
The concept will be called the Lynk & Co 03 Cyan and is described as an "interpretation of a TCR race car for the road" by Cyan. It will pack as much as 493 hp (368 kW) on tap.