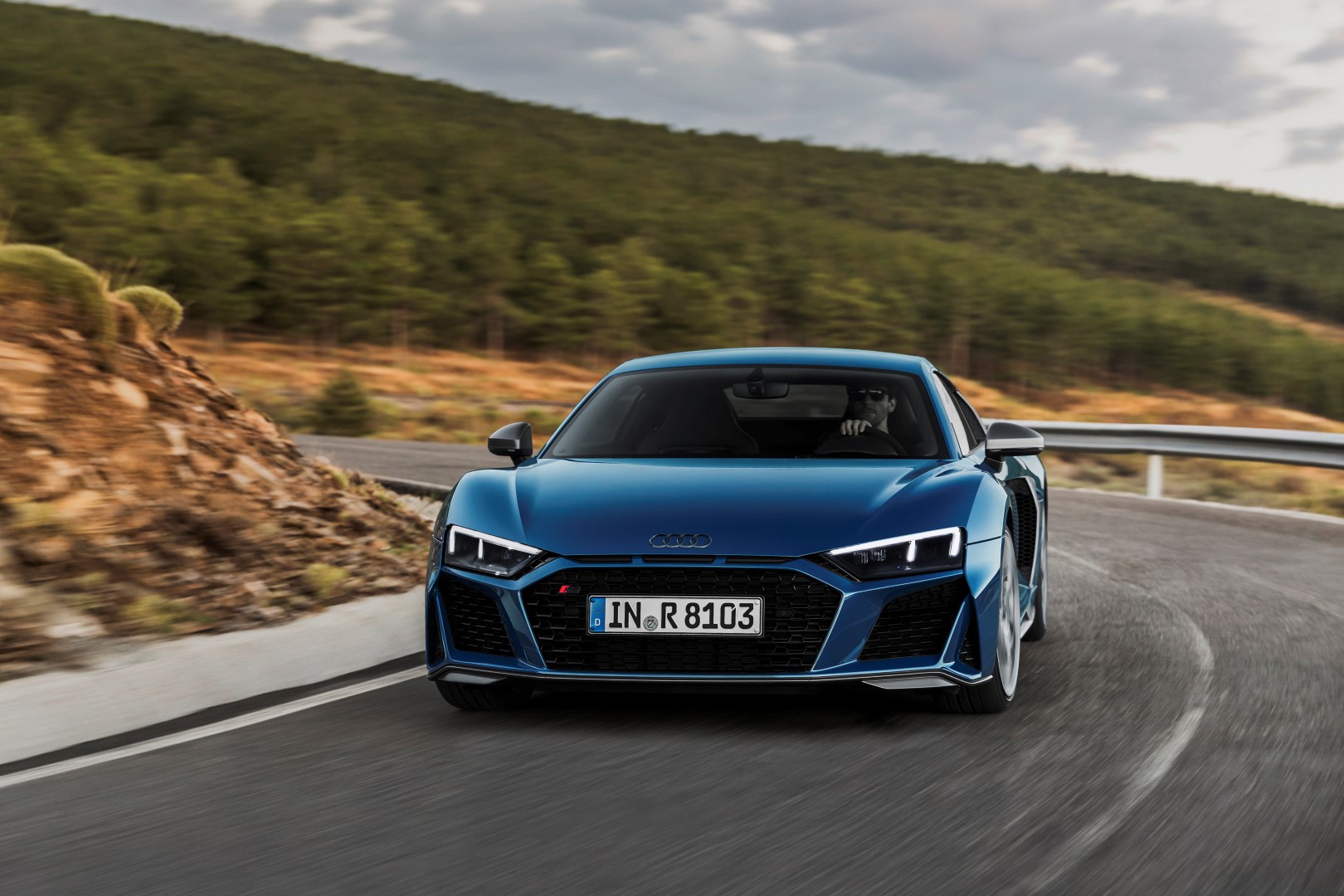 The Audi R8 LMS GT3 debuted at the Paris Motor Show and now we are shown the updated (facelifted) production version of the supercar in Coupé and Spyder variants.
The most important aspect is the fact that the facelift R8 retains it's naturally aspirated V10 engine with two output offerings.
The V10 version now packs 562 hp (419 kW) up from 532 hp (397 kW) which allows the supercar to sprint to 100 km/h in a claimed 3.4 seconds and run to a top speed of 324 km/h.
The flagship model also gets a slight power hike and will now be referred to as the "V10 Performance Quattro" as opposed to the V10 Plus. It pushes out 612 hp (456 kW) which is a small gain from 602 hp (449 kW) but the hardtop model can apparently hit 100 km/h from standstill in a claimed 3,1 seconds. Top speed is capped at 331 km/h (or 329 km/h for the Spyder).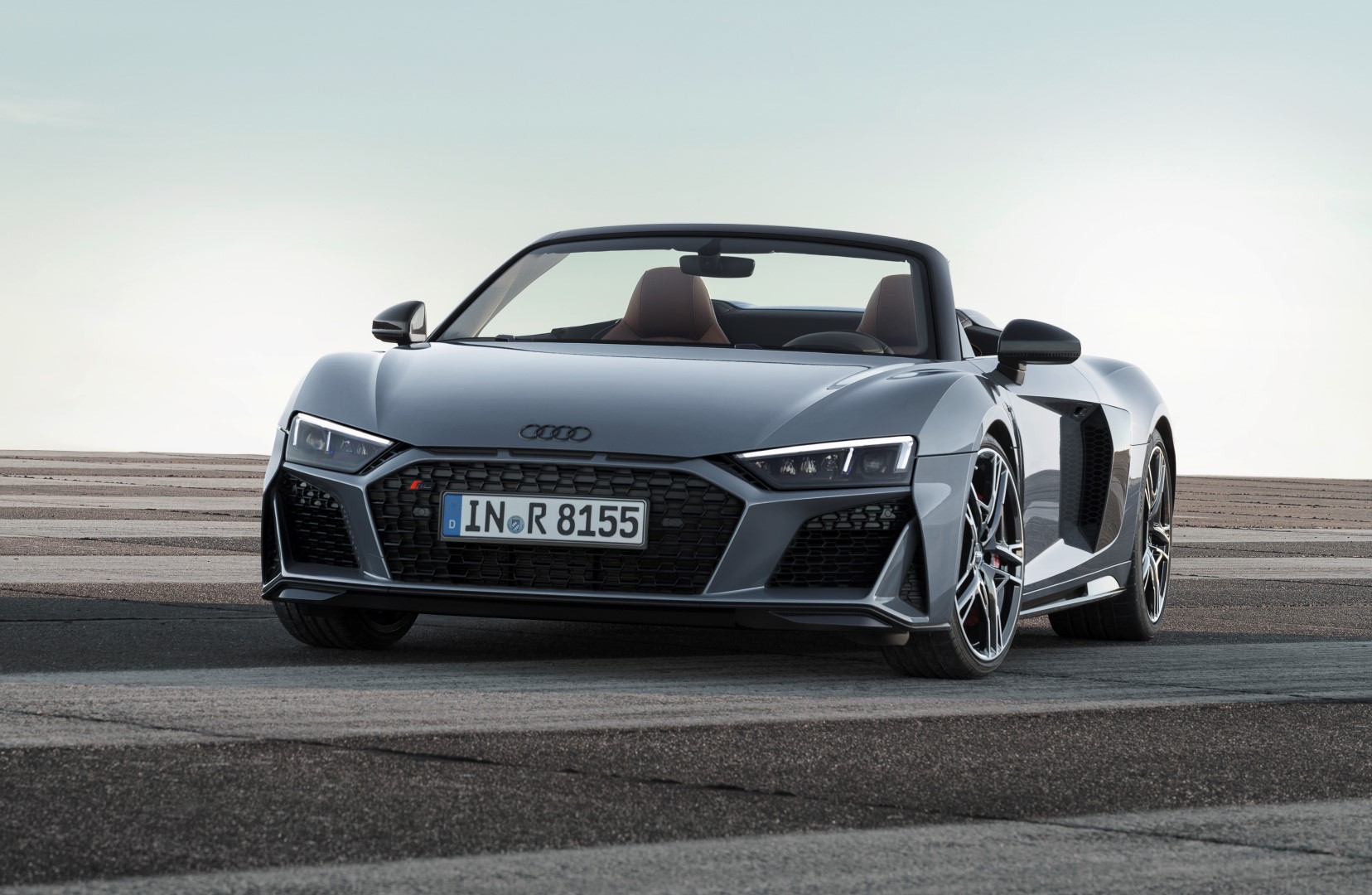 Suspension updates are highlighted in the press release stating that the modifications provide even more stability and precision. Braking performance has also been improved and you get 19-inch alloys as standard with 20-inch offered as an option.
Styling changes are fairly obvious. Up front the Singleframe radiator grille has a wider, flatter line. Thick bars divide up the large air inlets.
The new front splitter is now wider, as is the striking low-set air vent grille at the rear. The grille rounds off the diffuser that extends quite some way up.
In the engine compartment the air filter is situated under a new, three-part cover – available in a choice of plastic or carbon fibre.
R8 customers can choose from up to three exterior packages, depending on the engine variant; these packages add various highlights to the front splitter, the side trims and the diffuser. As an option, the Audi rings and badges on the exterior are painted in high-gloss black. The new metallic colors Kemora Gray and Ascari Blue add to the paint range. The Audi exclusive range gives customers the opportunity to customize many details of their Audi R8 (inside and out).
The models will go on sale in early 2019.