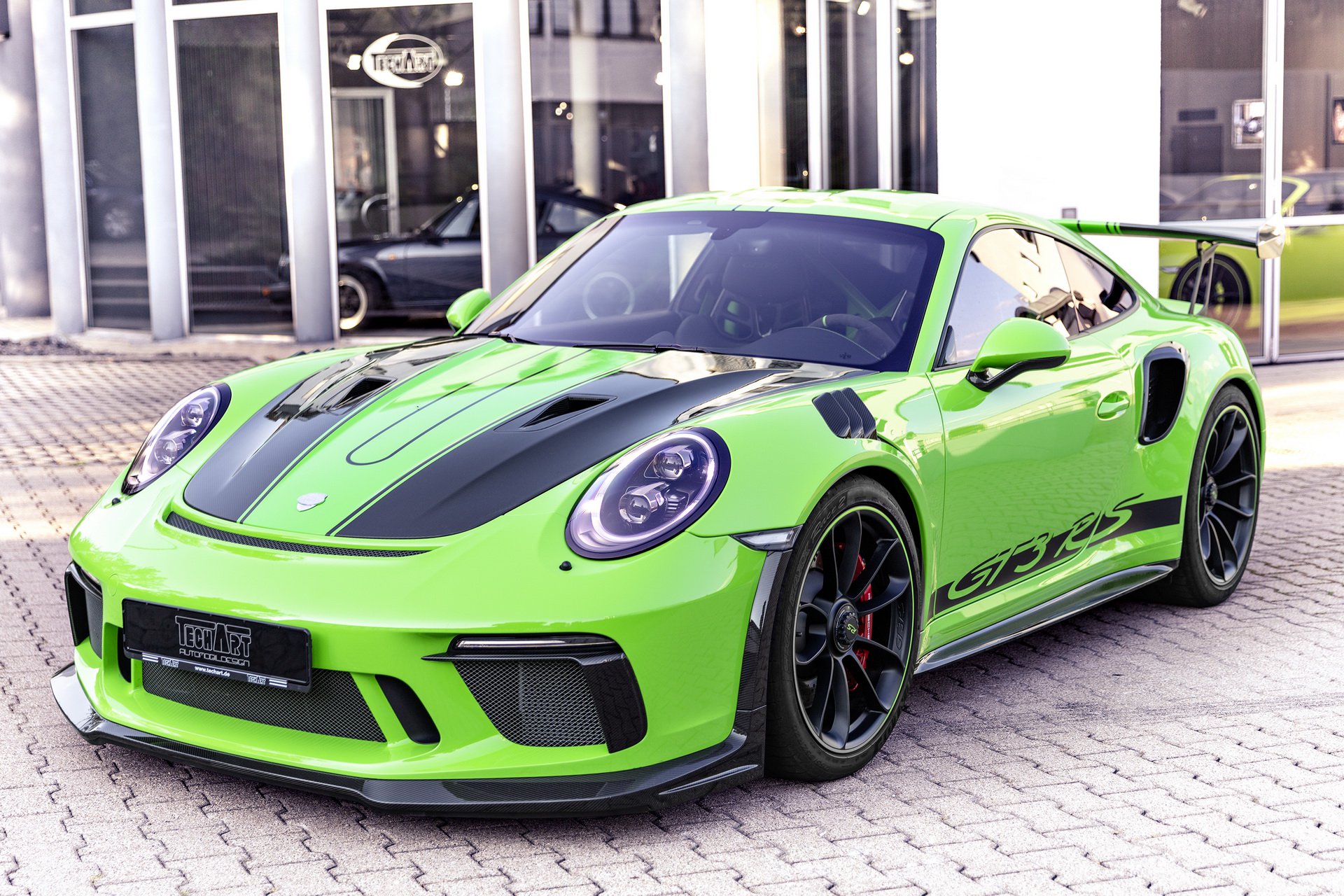 The new Porsche 911 GT3 RS is not exactly a common sight but what if you wanted to give it an even more unique look with a load of carbon accessories?
Well TechArt's Carbon Sports Package is the exact thing you need giving the car more presence and marginally dropping the overall weight.
When it comes to this Carbon Sports Pack from TechArt, customers can opt for matte or high-gloss surfaces, and even individual color matching using translucent clear coats.
Parts such as the aero front lid, roof spoiler, rear wing panels, rear spoiler winglets and the NACA air intakes are made entirely from the lightweight material, whereas the front spoiler, airblades, front air outlet louvers, side air intake trims, side skirts, rear lid cover, sport design mirror, window triangle, diffuser and the rear apron shaft panels have been carbon coated.
Pricing for the package differs, depending on which configuration you go for. For example, the aerodynamic visible carbon front lid starts at 6,750 euros ($7,800), the front air outlet louvers are 1,450 euros ($1,675), the front spoiler is 2,790 euros ($3,224) and the diffuser another 1,590 euros ($1,837).
These carbon components pop perfectly with the Lizard Green paint job but you can bet it will work on any colour you have chosen for your Zuffenhausen creation.