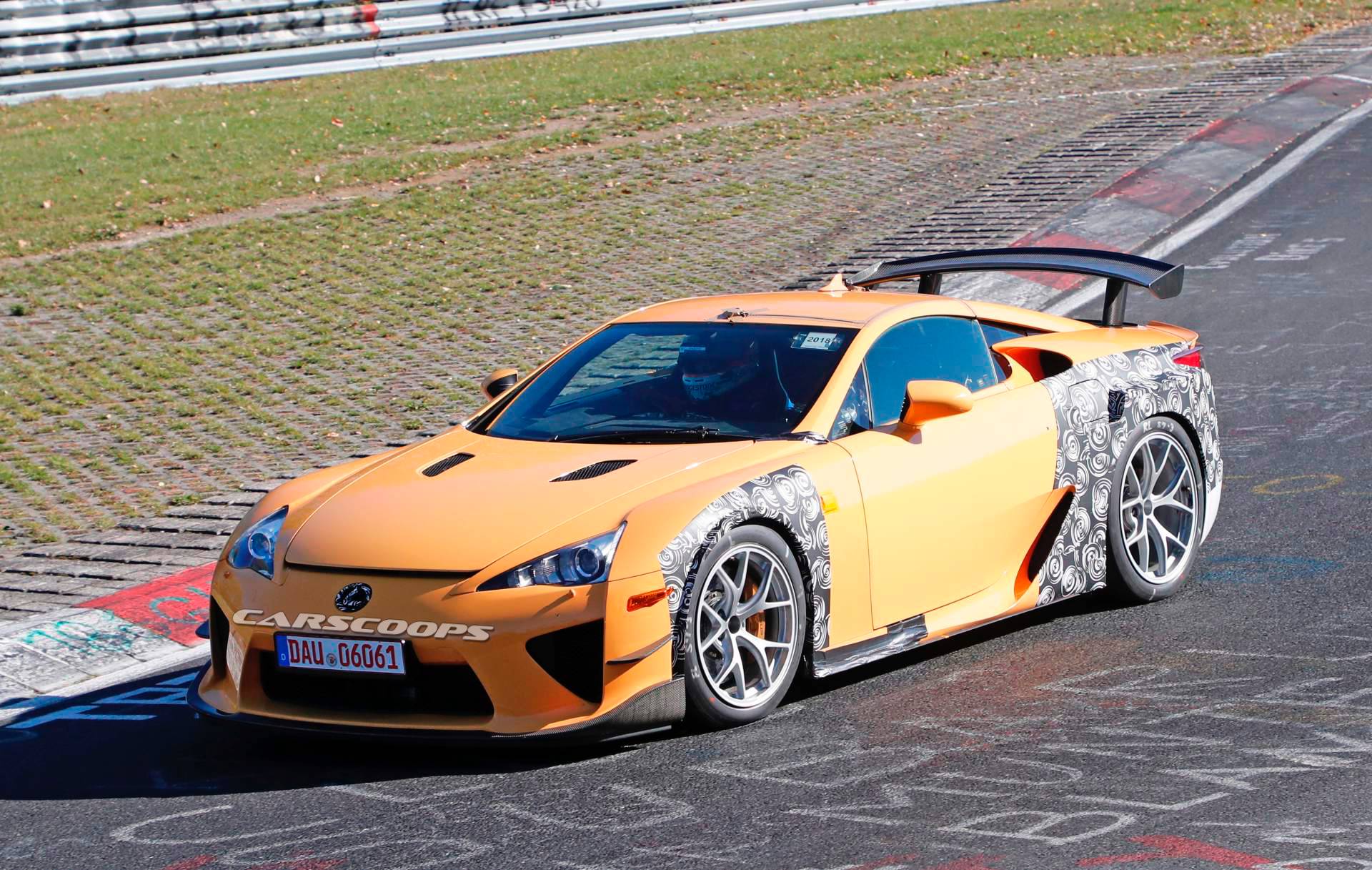 A very mysterious development mule clearly based on the Lexus LFA supercar has been seen on the Nurburgring recently but what on earth could it be for?
This particular car appears to have the Nurburgring Pack which added a more aggressive aero package including a larger front splitter and side skirts along with a fixed rear wing.
Photographers think the fenders are "much wider" than the regular ones on the LFA but any other distinguishing features are hard to make out.
A few years ago rumors were swirling about a LFA successor but the manufacture themselves shut this down as they officially said they had no plans for this.
Could this be a very early development mule for the LC F? If that is the case, it could become the first model in the company's line-up to debut a new twin-turbo V8.
Another possibility is a test bed for Toyota's upcoming hybrid hypercar which was previewed by the GR Super Sport Concept. This extreme machine will boast 986 hp (735 kW) from a 2.4-litre twin-turbo V6 gasoline engine and a hybrid system.