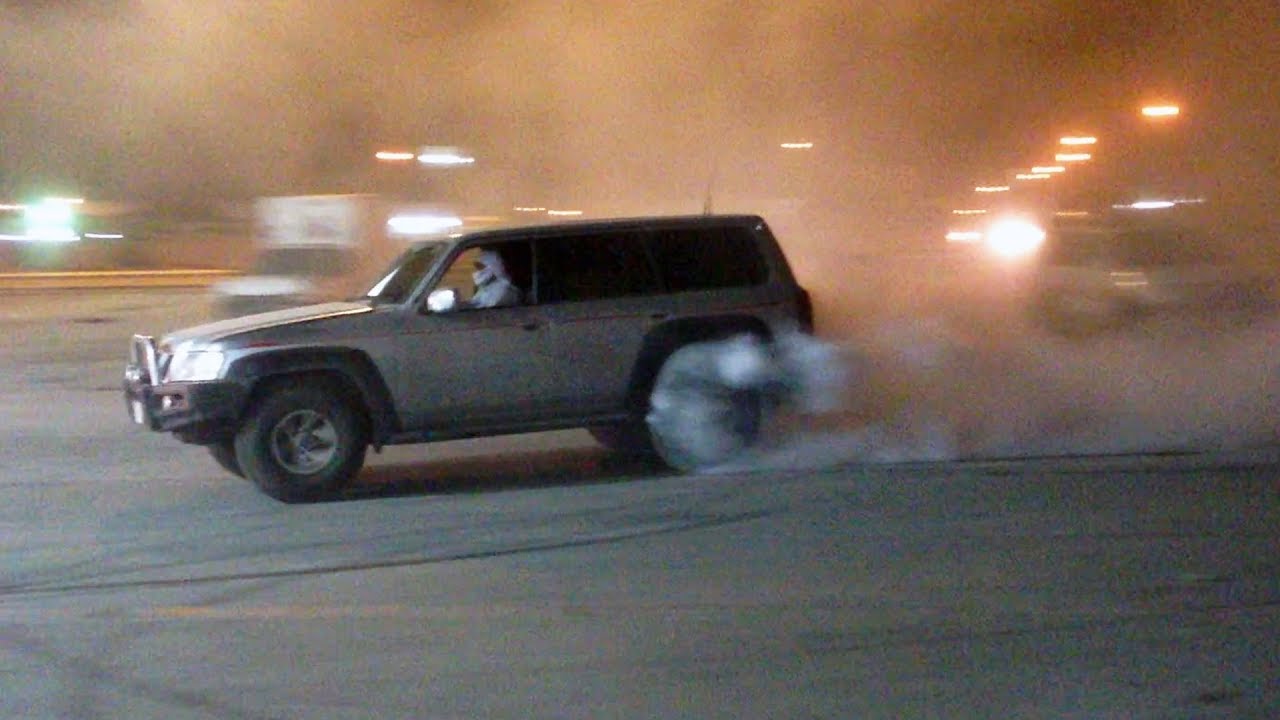 Middle East is well known for their love of the Nissan Patrol and even more so with the addiction to tuning them to insane levels of performance.
What you will see in the video below not only shows off a modified Patrol but also an individuals foolish (and dangerous) behavior at a petrol station somewhere in the Middle East.
The driver has his face covered and demonstrates the SUV's drifting / wheel-spinning capabilities which may look like fun but clearly he couldn't care less about other people's safety, or even his own, for that matter.
Luckily, the stunts that spanned over the course of a few minutes didn't result in any casualties, nor did they ruin anyone else's vehicles, but they did leave a few deep scars on the SUV's tyres.