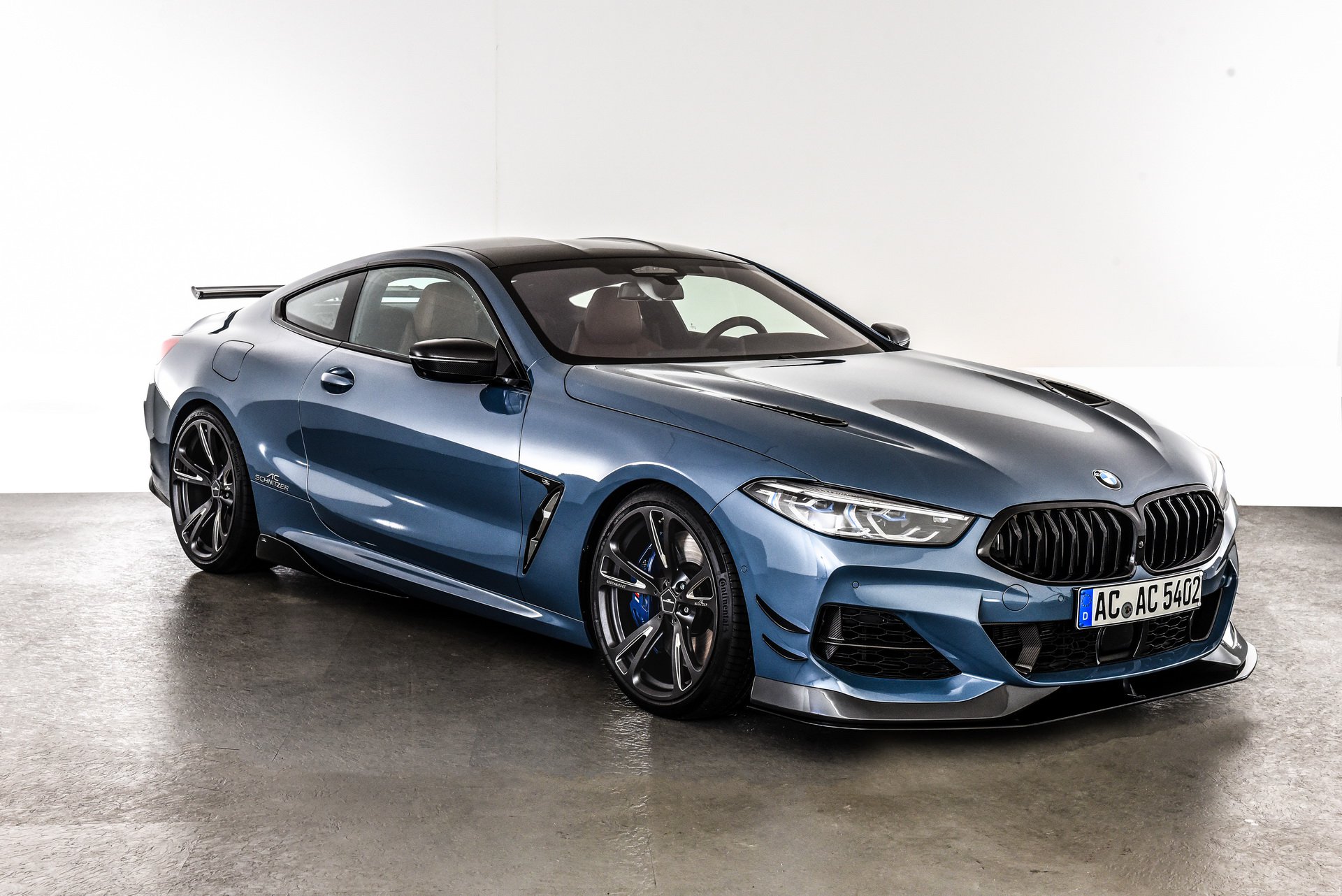 If you are popping into the 2018 Essen Motor show, you will be among the first to see the new AC Schnitzer take on the new BMW 8 Series Coupe.
If you felt like the 8 Series Coupe needed a few extra aero elements, the tuner has answered you in a big way.
All the aerodynamic components have been developed for maximum downforce and balance, and will be manufactured in super-light carbon in later production. On the show car, some of the components are made from fibre glass.
When ready for production, you will be able to spec carbon front spoiler elements, a matching front splitter, carbon side wings, and carbon covers for the vents. At the rear, downforce is provided by the carbon 'Racing' wing and the carbon diffuser, while a set of carbon side skirts is also present to connect the front and rear of the car.
You can also fit a suspension spring kit, lowering the 8-Series' by approximately 20-25 mm at the front and 10-15 mm at the rear.
They are also busy with performance upgrades for both the M850i xDrive and 840d xDrive. The former will now put out 591 hp (440 kW) instead of the standard 523 hp (390 kW) together with an extra 100 Nm of torque, for a peak figure of 850 Nm. Meanwhile, the diesel-powered model will see its output grow from 315 hp (235 kW) and 680 Nm to 374 hp (279 kW) and 780 Nm.
What is your take on the fairly drastic package?