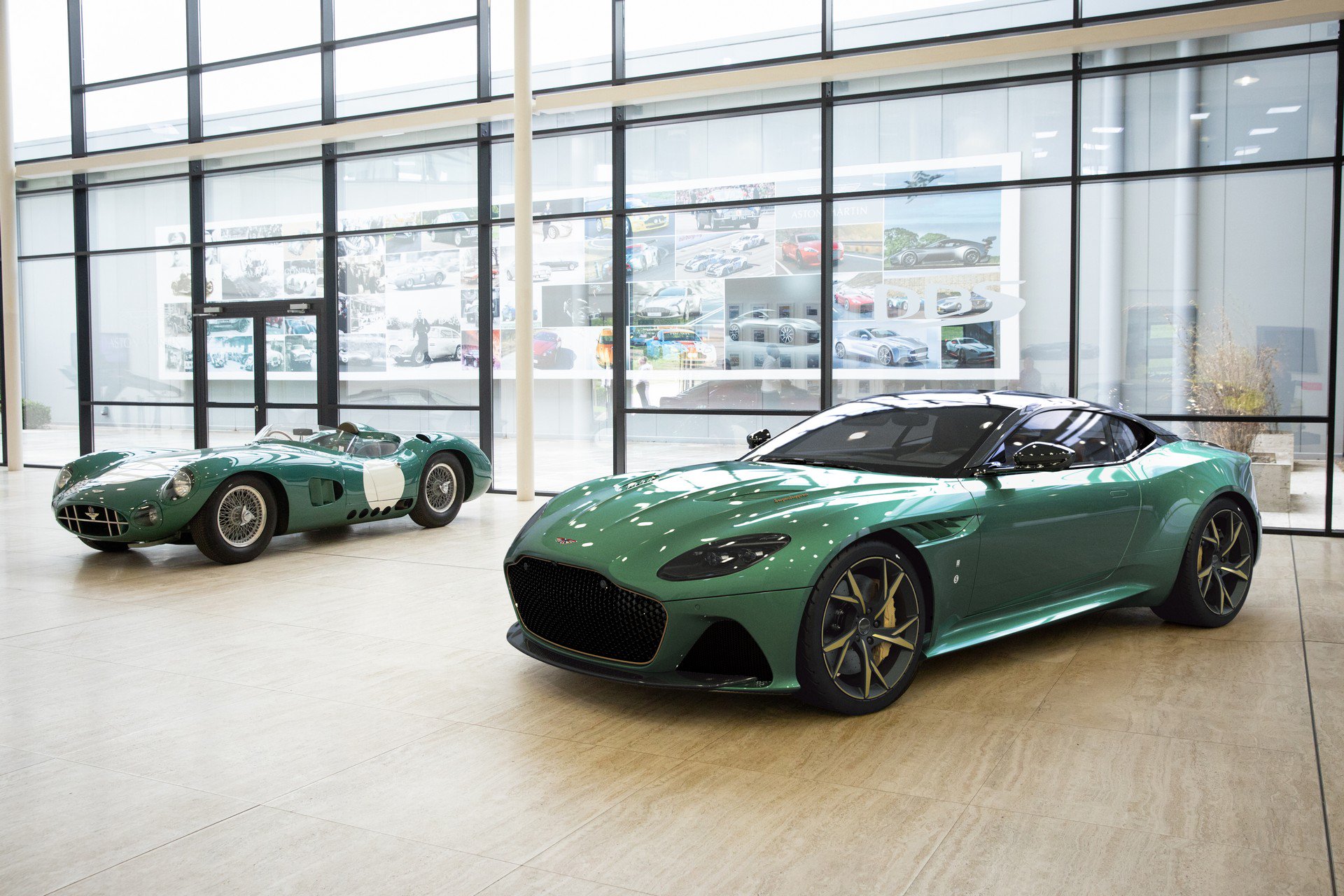 The sensationally sexy Aston Martin DBS Superleggera lineup gained a new member after they uncovered a limited edition called the DBS 59.
Aston Martin Cambridge were responsible for this commissioning and just 24 cars will be built to pay tribute to the DBR1 that won the 24 Hours of Le Mans in 1959.
The Q Division was called upon for this creation and as you can see, the DBS 59 sports an assortment of styling cues which recall the iconic race car. Chief among them is a racing green paint job that is contrasted by gloss carbon fibre trim. The car also has a number of bronze accents on the grille, spoiler and wheels. Speaking of the latter, they are backed up by a high-performance braking system with bronze calipers.
Inside there is a mix between chestnut tan leather, obsidian black leather and "fabric inspired by the DBR1 seat material." You will also get some green and bronze accents as well as embroidered backrests with the "DBS 59" logo.
The special division did not stop there either as they created bespoke helmet pods for the rear compartment. They are wrapped in saddle leather and are designed to hold an assortment of accessories that come with the car. These include period blue racing overalls, vintage style racing gloves and a replica 1959 racing helmet.
Buyers will also receive a two-piece luggage set which matches the interior. Last but not least, there's a racing green car cover which has a white roundel with the car's number.
No mechanical changes were made which means the DBS 59 packs the 5.2-litre V12 producing 715 hp (553 kW) and 900 Nm of torque.