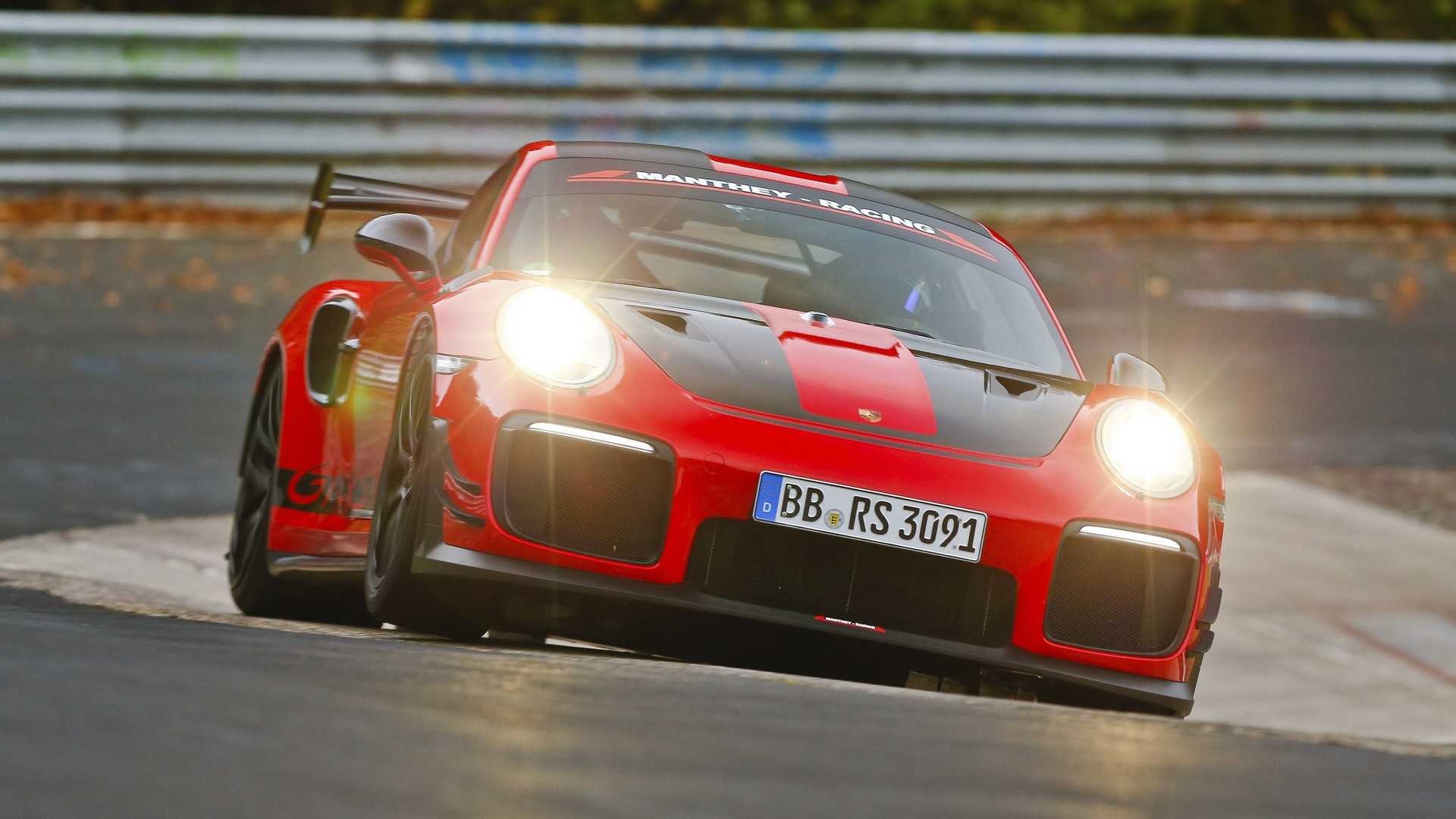 This Porsche 911 GT2 RS posted a lap time of 6:40:30 at the Nürburgring taking it to the top of the pile for road-legal cars.
That means the Lamborghini Aventador SVJ is no longer the king of the 'Ring as that managed the lap in 6:44.97.
This is not a production Porsche however so Lamborghini still hold the production car record but what was done to the GT2 RS to put in such a blistering time?
The chassis and suspension were modified specifically for the grueling 12.9-mile circuit by a team of engineers from Porsche and the US-based Manthey-Racing, which fields 911 RSR race variants in the World Endurance Championship. The technicians focused on suitability for on-road driving at all times and left the 3.8-litre engine untouched from the production version.
Porsche affirmed that the only modification between the record-breaking car and the track day-prepped GT2 RS MR sold by Manthey-Racing in the US is the installation of a racing bucket seat.
Lars Kern was behind the wheel who was also responsible for the GT2 RS' 6:47:25 lap time.
https://www.youtube.com/watch?v=2ror87RYTqE