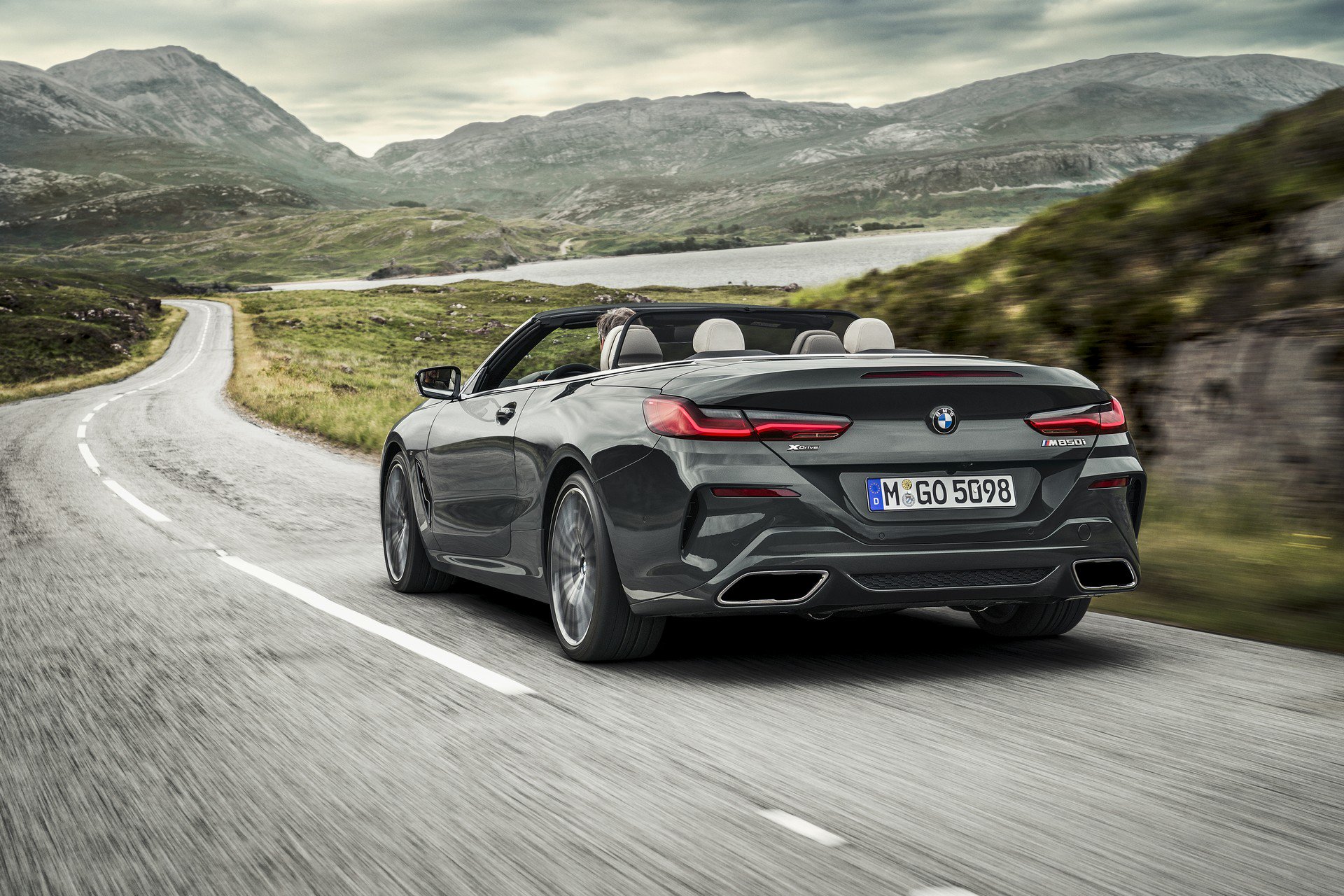 The new BMW 8 Series Convertible was only officially revealed late last week but BMW South Africa has already uploaded the pricing for the drop-top on their website.
South Africa will only be getting the M850i xDrive variant (initially) which is scheduled to arrive in the first quarter of 2019 with a base price of R2,009,860. That makes it R122,033 more expensive than the Coupé version.
As a reminder, the M850i xDrive packs a 4.4-litre twin-turbo V8 putting out a meaty 523 hp (390 kW) of power and 750 Nm of torque. The Convertible variant can sprint to 100 km/h in just 3.9 seconds making it 0.2 seconds slower than the Coupé.