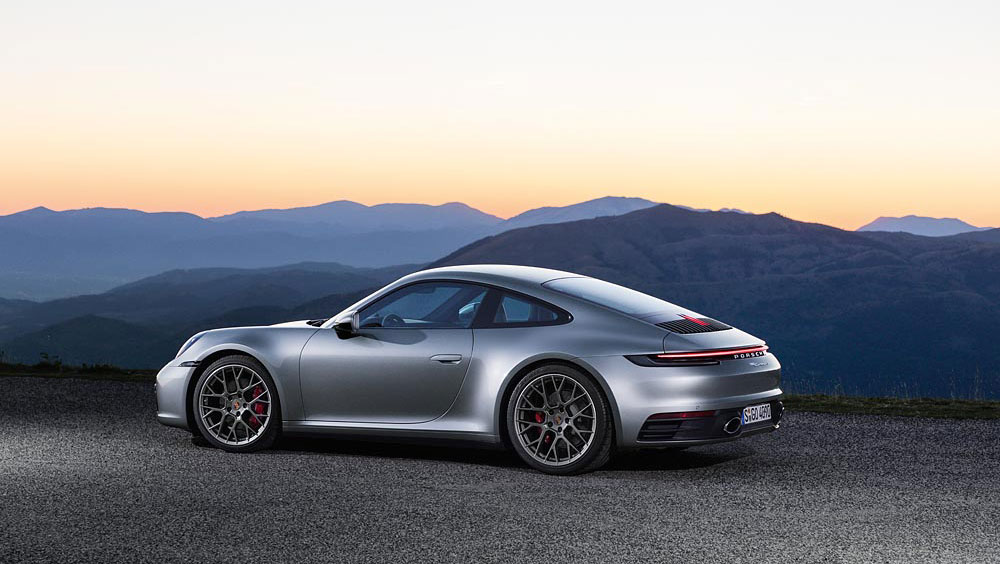 The long-awaited, highly-anticipated Porsche 911 992 gen has been unveiled at the Los Angeles Auto Show bringing the 8th generation of the 911 to the world.
As expected it is not a dramatic departure from its predecessor but possibly the biggest styling change we have had so far.
At the front, the new Porsche 911 looks largely the same as the outgoing model. Alterations include new headlights, revised air intakes, and different horizontal LED daytime running lights. Of course, there are also some more subtle changes present, including a reshaped hood with different lines, while all models now get enlarged fenders, regardless of trim and/or how many wheels are driven.
The biggest styling update comes at the back. There are now sharp taillights connected by a light strip similar to the one Porsche first showed to the world with the Mission E. Porsche's designers have also crafted a new bumper but as is typical of 911s, different variants will utilize different bumpers and feature bespoke tailpipes.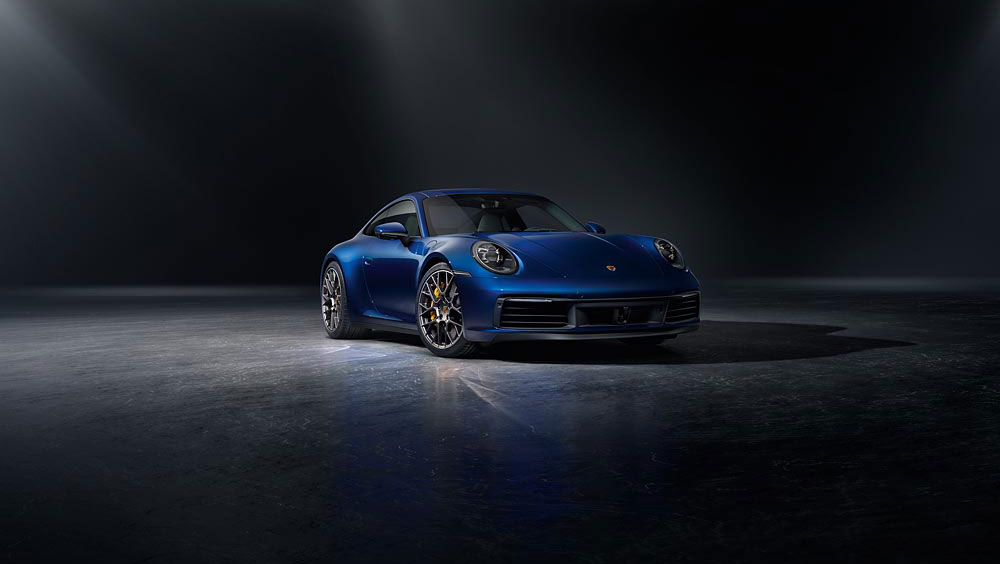 Base Carrera models get 19-inch wheels at the front, 20-inch in the rear, while Carrera S variants sit on larger 20's and 21's respectively.
Across the range you will find new-and-improved twin-turbocharged 3.0-litre six-cylinder engines which now feature new die-cast aluminum manifolds.
Power jumps from 370 hp (276 kW) to 385 hp (287 kW) in the Carrera, while the Carrera S jumps from 414 hp (308 kW) to 444 hp (331 kW). The Carrera S (in rear-wheel drive form) can hit 100 km/h in 3.7 seconds and in 4S trim achieve it in 3.6 seconds making both models 0.4 sec faster than the older respective Carrera S / 4S cars. Add on the Sport Chrono Package and this advantage is increased by another 0.2 seconds. Top speeds are now 308 km/h (Carrera S) and 306 km/h for the all-wheel-drive version.
Very similar power increases are expected among the other 911 variants as they reach the market.
Transmission wise you are treated to a seven-speed manual transmission as standard but if they so desire, can opt for a new eight-speed dual-clutch. This new unit comes from ZF and replaces the seven-speed PDK we've come to know. The 911 Carrera and Carrera S will also be available with an optional four-wheel steering system.
The new 911 gets a new "Wet Mode" too which uses sensors under the wheel wells to detect the amount of water on the road to precondition the stability control and anti-lock brake systems accordingly, and warn the driver. You will also get a camera-based warning and brake assist system fitted as standard, which detects the risk of collision with moving objects and initiates emergency braking if necessary.
Local pricing is not available as of yet but we will update you as soon as possible.
https://www.youtube.com/watch?v=iVmQ21Fcxwk