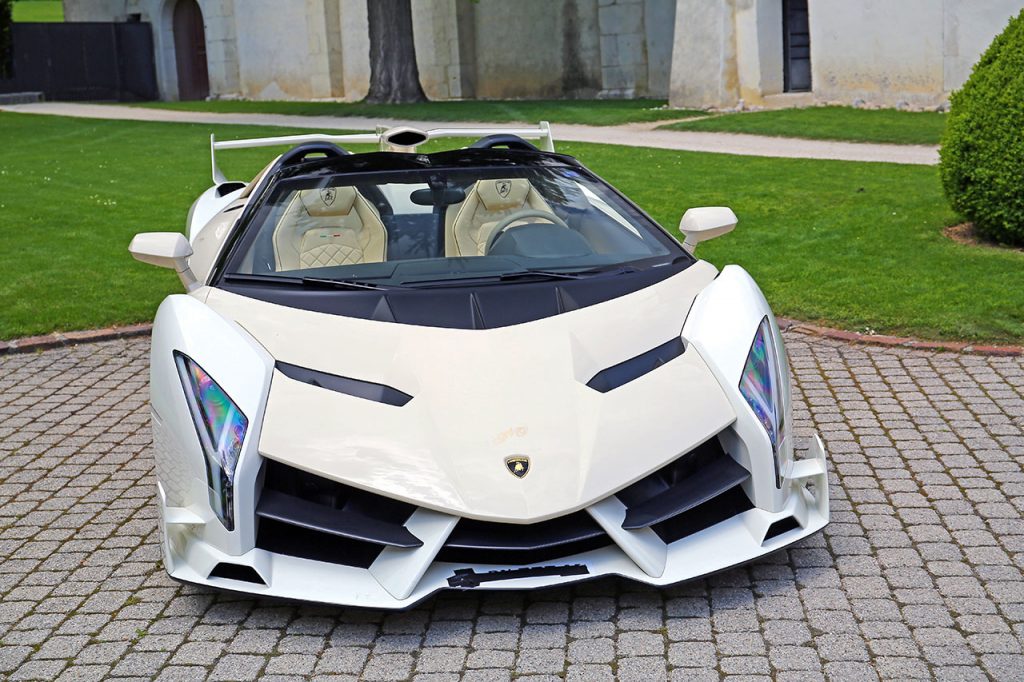 We previously reported about a bunch of seized super and hypercars headed for auction and we can confirm that the one of nine Veneno Roadster fetched an enormous £6.8m (approx. R125 million).
This example was finished in Bianco over Bianco Avorio and it was estimated to fetch between £4.2m and £4.8m.
The cars were seized by Swiss authorities in 2016 as part of an investigation into the embezzlement of Equatorial Guinea's state funds.
Other cars from the collection sold for the following;
2010 Bugatti Veyron EB 16.4 Coupe – R19,898,106
Koenigsegg One:1 – R69,817,918
Ferrari Enzo – R47,127,095
To see the full list visit the Bonhams lot here.