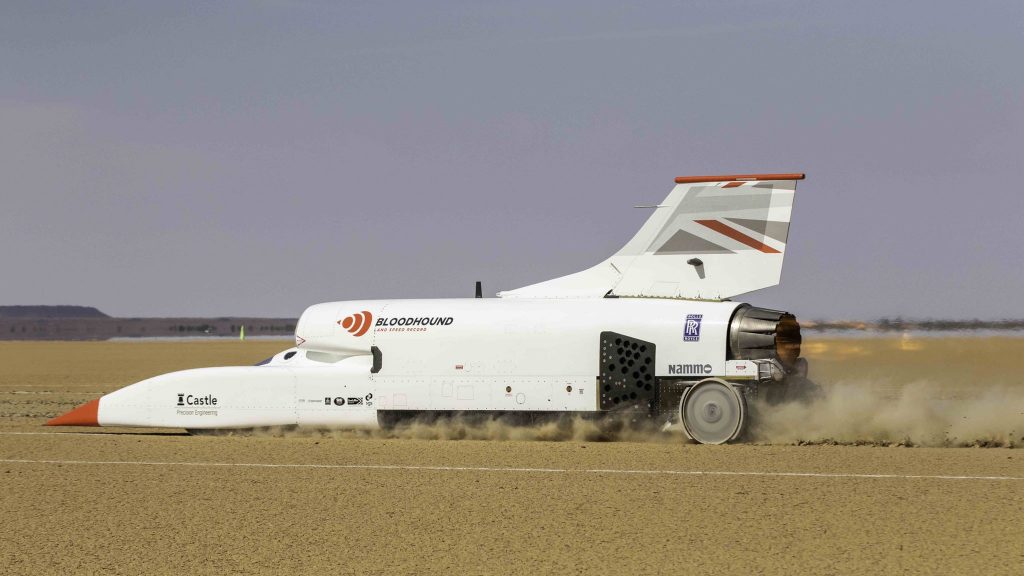 The team from Bloodhound LSR is facing more tough times as they are now looking for £8 million by the end of March 2020 in order to continue.
Without the funding, the crew can't keep the project going long enough to make a record attempt in 2021 right here at the Hakskeenpan in South Africa.
As we mentioned in our previous post, there is a fair bit of development work still outstanding including the monopropellant rocket, electric oxidizer pump, brakes, and tail fin winglets.
"The clock is ticking to raise the necessary investment to re-group the team and crack on with the rocket program and other car upgrades in time to hit our 2021 deadlines. If we miss our cool weather window in July and August, temperatures in the Kalahari will make running a rocket untenable next year," Ian Warhurst, Bloodhound's CEO, said in the project's new announcement.
Please can someone or some company step in to save this project?