The RAZOR 7 Turns VW Golf GTI Into Angry German Demon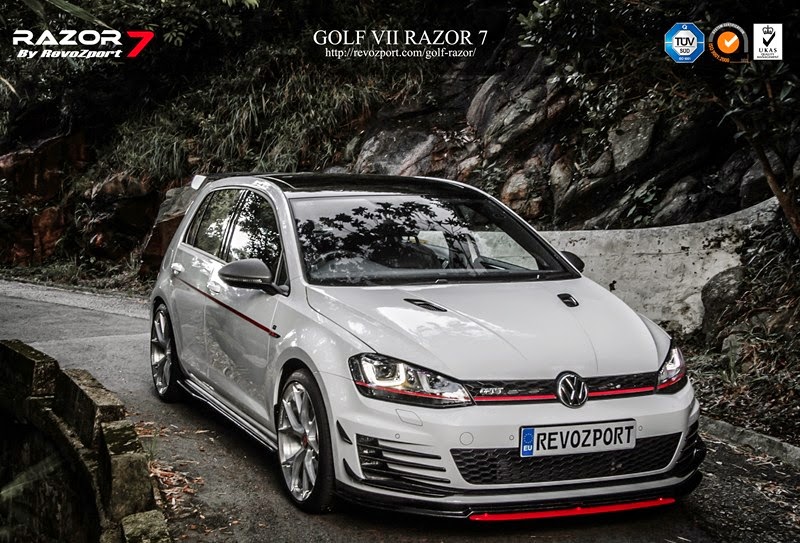 The RAZOR 7 is based on the Golf VII GTi but performance has been revised with new ECU mapping, titanium exhaust and a 2 stage induction system. It makes the 2.0 litre 230 horsepower engine now produce more than 290hp. The exterior is dressed up by a double decked front splitter, a full carbon hood that shows 2 vents to help exhaust the heat from the extra horsepower, a pair of carbon side skirts, a GT-Wing and a 2 element diffuser all with a touch of red carbon accent.
The titanium exhaust stretches from the down-pipe all the way to the dual purple-ish titanium tips only weight 10kg, that's more than 50% weight savings from the original stainless steel system. This looks absolutely awesome and I hope to see something like this in South Africa but I will not get my hopes up.