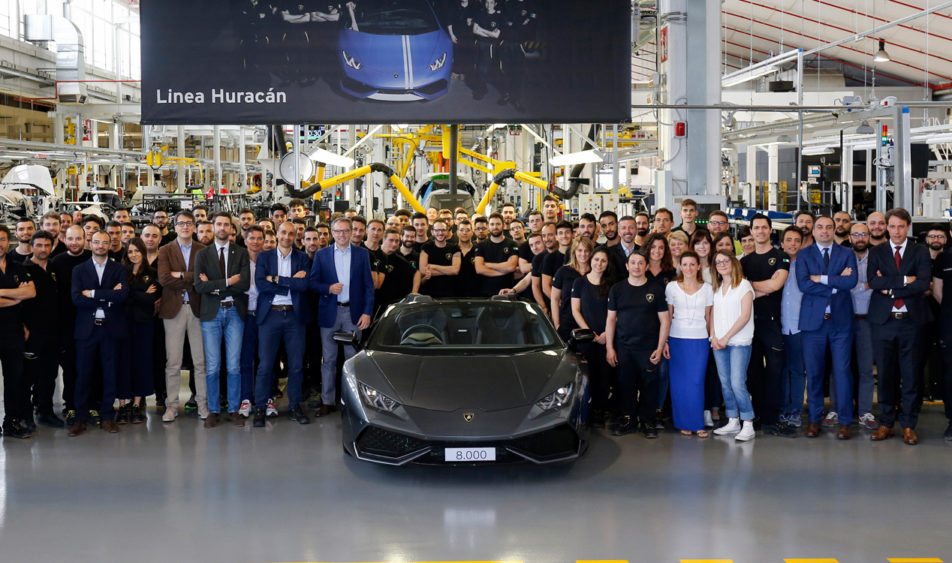 Lamborghini are producing cars at one serious rate as they have just confirmed that the 8000th Huracán has left the assembly line.
The announcement was made on the 1st of June 2017 which means they have achieved this sensational number in a little over three years.
The example is finished in Grigio Lynx and is a drop-top Spyder unit destined for the United Kingdom.
The Gallardo, which it replaced, is currently the most produced Lamborghini ever with 14,000 units over it's 10 year lifespan. If Lamborghini continue at the rate they are producing the Huracán then we could see this absolutely smashed with a figure near 26,000 units over the same time period.