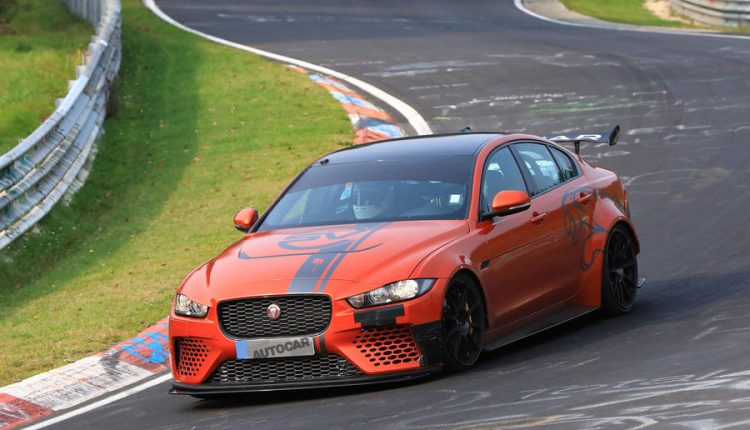 Jaguar development drivers have been spotted on the ring pushing their most powerful road-going car to the limits in an objective to grab a new lap record.
The 592 hp Jaguar XE SV Project 8 is on course for customer deliveries from May 2018 but in the meantime, it seems they want to secure the fastest time around the infamous track for a production four-door model.
To do this, it will have to beat the Alfa Romeo Giulia Quadrifoglio's time of 7min32sec and if you look at the XE's insane track focus setup, this should be a fairly easy task.
The special XE model makes use of Jag's supercharged 5.0-litre V8 engine but power has been ramped up by 23 hp over the F-Type Project 7. The XE SV is all-wheel drive, rather than being rear-driven like the Project 7, and uses a specially tuned version of its eight-speed ZF automatic gearbox.
Sadly we will not be getting any of these vicious creations in South Africa as they are only being produced in left-hand drive.