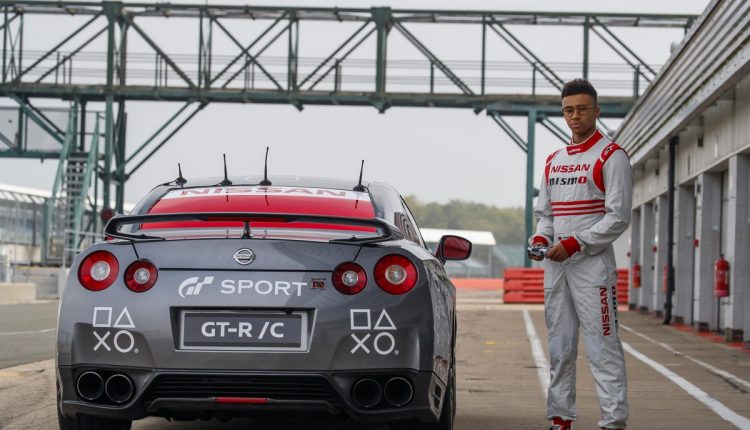 Nissan has always loved being involved in racing video games but this time they have taken it to a whole new level with the world's first Gaming Controller Operated Nissan GT-R.
It is called the GT-R /C which is clever play on the name and the RC acronym but the point of this post is to show you a video of the car hitting 211 km/h around Silverstone circuit.
The remote-controlled GT-R prepared for the occasion was a modified R35 which was operated via a DualShock PS4 controller, and the man in charge of controlling it was NISMO racing driver Jann Mardenborough.
The way this Gaming Controller Operated Nissan GT-R operates is fairly simple. It uses four robots that operate the steering, transmission, brakes and throttle, and six computers that update the controls at up to 100 times a second.
Not only is the conversion very expensive but to complete a lap with the PS4 control, you need to climb into a Robinson R44 Raven II helicopter and chase the RC GT-R.
Jann Mardenborough added; "This was once-in-a-lifetime, truly epic stuff. The GT-R /C has brought my two worlds together – the virtual of gaming and the reality of motorsport – in a way I never thought possible. The response from the car when using the controller was far more engaging than I thought it would be. JLB Design has done an incredible job at making everything respond really well. Steering, acceleration and braking were all intelligently configured, allowing for controlled application so I could really get a feel through the corners and hold it steady down the fast straights. Driving a full-size, remote-control GT-R to 131mph at Silverstone whilst chasing it down in a helicopter was an unforgettable experience. Now that's innovation that excites!"