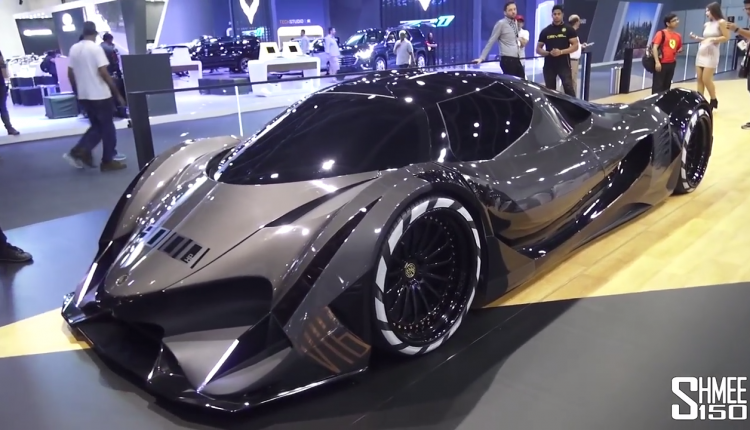 Judging by the comments on social media and the interwebs, the Devel stand at the 2017 Dubai Motor Show is among the most impressive.
Shmee150 gives us a really close look at the final concept version (near production-ready) of the insane Devel Sixteen which will be available in three configurations.
The "entry-level" model features a 2,000 HP V8 setup, and is followed by a 3,000 HP V8 racing version but as we know, the main attraction is the 5,000 HP quad-turbo 12.3-liter V16 version, which is more track-oriented.
This range-topping configuration wants to hit 310 mph (500 km/h) which will not happen on a race track so it will need a special testing ground of sorts to attempt this.
Also present at Devel's stand was the Devel 60, a 6-wheeled off-roader powered by a 6.7-litre turbo diesel V8, good for 720 HP and over 1,000 Nm of torque.