Porsche Offering 911 GT2 RS Customers Free Wheel Set As Compensation For Production Delay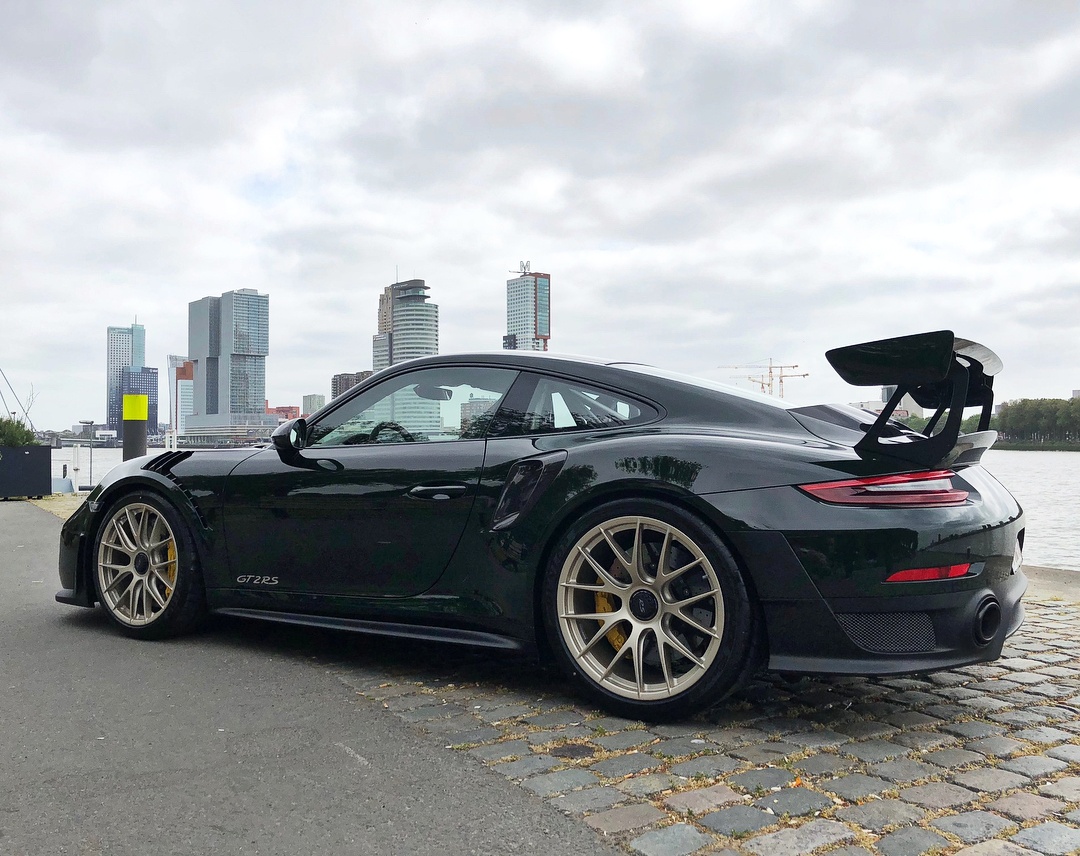 So you are one of the lucky customers ordering and building your Porsche 911 GT2 RS? Well the chances that you opted for the Weissach Package are pretty high which means you could be getting a free set of wheels.
PTSRS is a very well-known Instagram account now dedicated to the Zuffenhausen machines and they managed to obtain information about a production bottleneck with the magnesium wheels. The excerpt below was taken from a recent post showing off a brand new Brewster Green example in the Netherlands.
"Porsche has recently confirmed to dealers in a letter stating that due to a production bottleneck from the supplier's end resulting from a much higher than forecasted demand for the Weissach Package (GT2 RS), only the magnesium wheels in satin White Gold Metallic are currently being delivered on schedule. All other finishes of the magnesium wheel (satin platinum, satin/gloss black, satin silver) are currently unavailable, hence those cars are currently being delivered with the equivalent finish of aluminum wheels from the standard GT2 RS. The proper magnesium wheels are expected to be delivered for affected cars from Q4 2018, and owners will be able to keep the aluminum wheels they originally received – free of charge. This explains why we have been seeing magnesium wheels still being delivered, but only in White Gold Metallic. The few magnesium wheels in other finishes we've also seen delivered were likely produced before the bottleneck led to this decision."