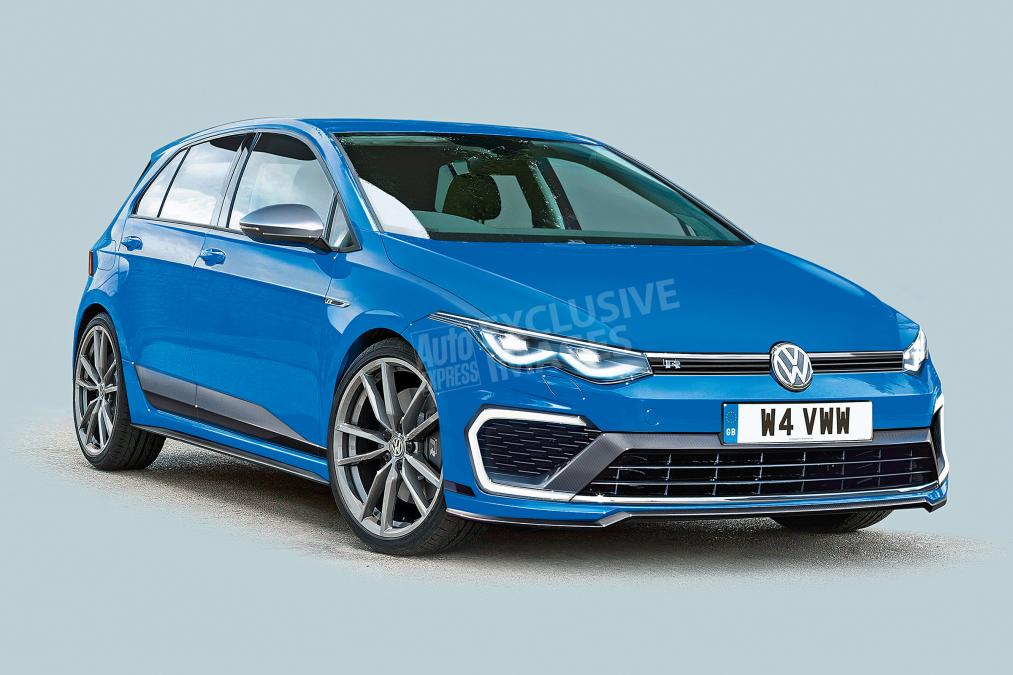 The new Volkswagen Golf R (MK8) is scheduled to hit the streets in 2020 and it is shaping up to be a proper hyper hatch according to a new report.
We know VW will be cranking the latest R generation up a notch since it has been left trailing in the performance department with offerings from Mercedes, Honda and Audi.
AutoExpress recently spoke with the new VW Group boss Herbert Diess who described the new Golf R as "the versatile car."
The sales and marketing boss, Jürgen Stackmann also told the publication that "The role of R is that it can go beyond the rational; nobody needs a compact car with 400bhp (405 hp; 298 kW), but is there a place [for it?]. Certainly, and that's the turf of R."
At this stage it is not yet known which mechanical layout we can expect but it is expected to stick close to the current model. That means we should see a 2.0-litre four-cylinder turbo under the bonnet connected to VW's 4MOTION all-wheel-drive system and seven speed DSG box.
Mild-hybrid 48v technology could also play a role in the next Golf R, as VW has already confirmed the set-up will be rolled out across the Mk8 Golf range. The mild-hybrid tech would give the Golf R an electrical boost under hard acceleration, while also aiding fuel economy during stop-start traffic.
"With a little more expressive design, R can go beyond the rational side of things," Stackmann explains. "It [the R brand] can find its place in a different league of pure performance and there's a space where customers are willing to pay a significant amount of money."