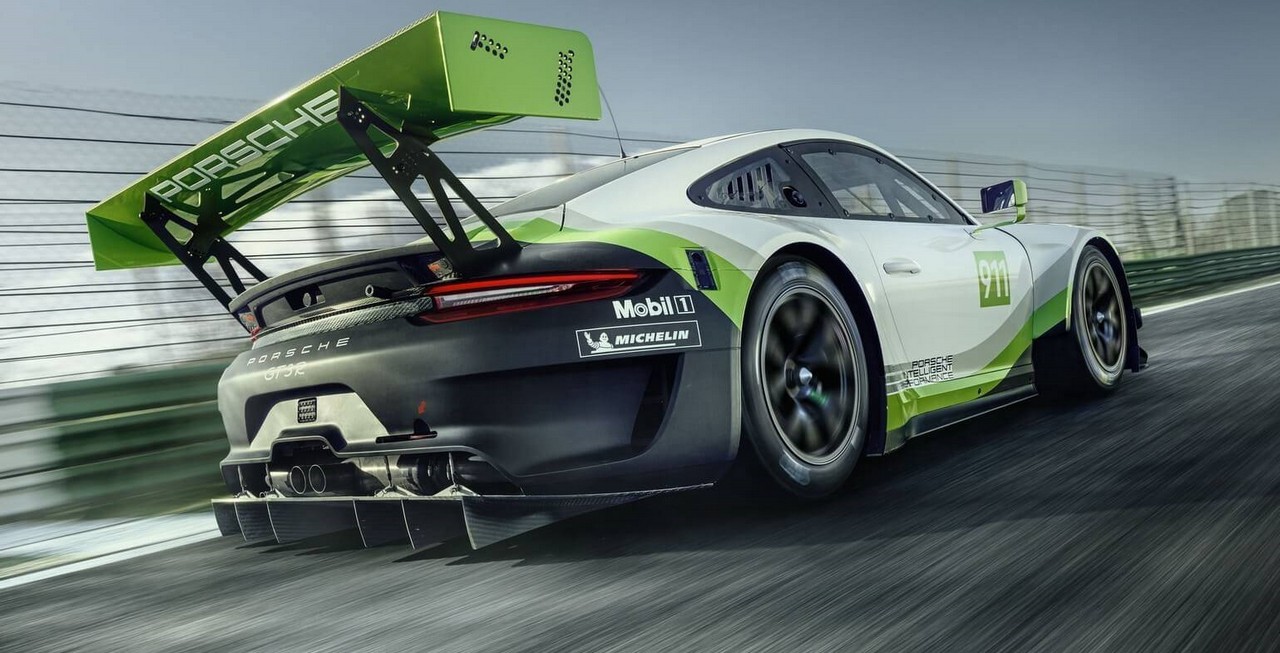 For those drivers who take their hobbies seriously and for those teams who take part in GT racing, Porsche has an exciting new offering for you in the form of the 911 GT3 R.
The new Porsche 911 GT3 R is the racing version of the GT3 RS road car, and as you can see, it is downright angry.
The Stuttgart-based automaker says it boasts a lightweight design and a "cutting-edge" water-cooled boxer engine. It also employs an aluminium-steel composite construction, while carbon-fibre reinforced plastic is used for the roof, bonnet, fairings, wheel-arches, doors, side and tail sections and the rear lid. Much of the cockpit, too, is fashioned from the lightweight material, while the windows make use of polycarbonate.
At the back sits a 4.0-litre flat-six water-cooled engine pushing out 550 hp (404 kW) with a single mass flywheel and a racing exhaust system.
The 911 GT3 R is available for order at €459 000 a pop (around R6,7 million), with first deliveries set to take place in December 2018.