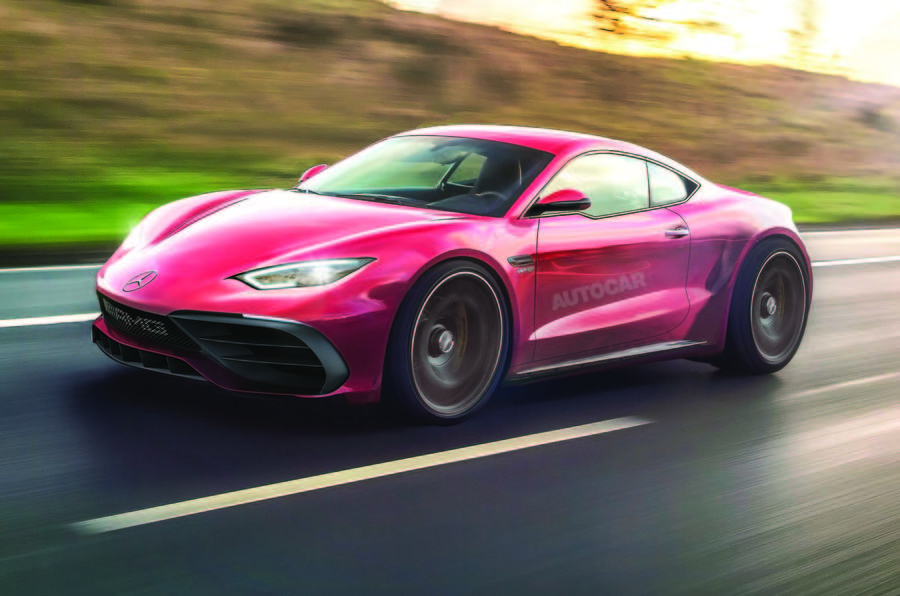 According to a new report, the performance division of Mercedes-Benz known as Mercedes-AMG are preparing to take aim at the Porsche 718 Cayman and a bunch of other cars directed at enthusiasts with their very own offering.
The new AMG model has been presented to Merc's board of management as an indirect successor to the SLC, with a possible mid-rear engine layout and styling to provide it with clear links to the upcoming Mercedes-AMG Project One hypercar.
This so-called 718 Cayman rival is still very much at a conceptual stage so do not get too excited about this model but we can expect the new two-seater AMG offering to get both fixed-roof coupé and open-top roadster variants.
Powering this new model would be powertrains somewhat similar to the upcoming A35 and A45 with more powerful track-focused-engine variants likely to round off the line-up over a seven-year model cycle. If it does receive the updated turbocharged 2.0-litre four-cylinder petrol motor, then this model could pack up to 400bhp, together with the potential for electric boosting through a belt-driven hybrid function. This would make it substantially more potent than the 365 hp Porsche Cayman GTS.
If this model does see the light, it will become the fifth dedicated Mercedes-AMG offering joining the SLS, GT, GT 4-Door Coupe and the Project One.