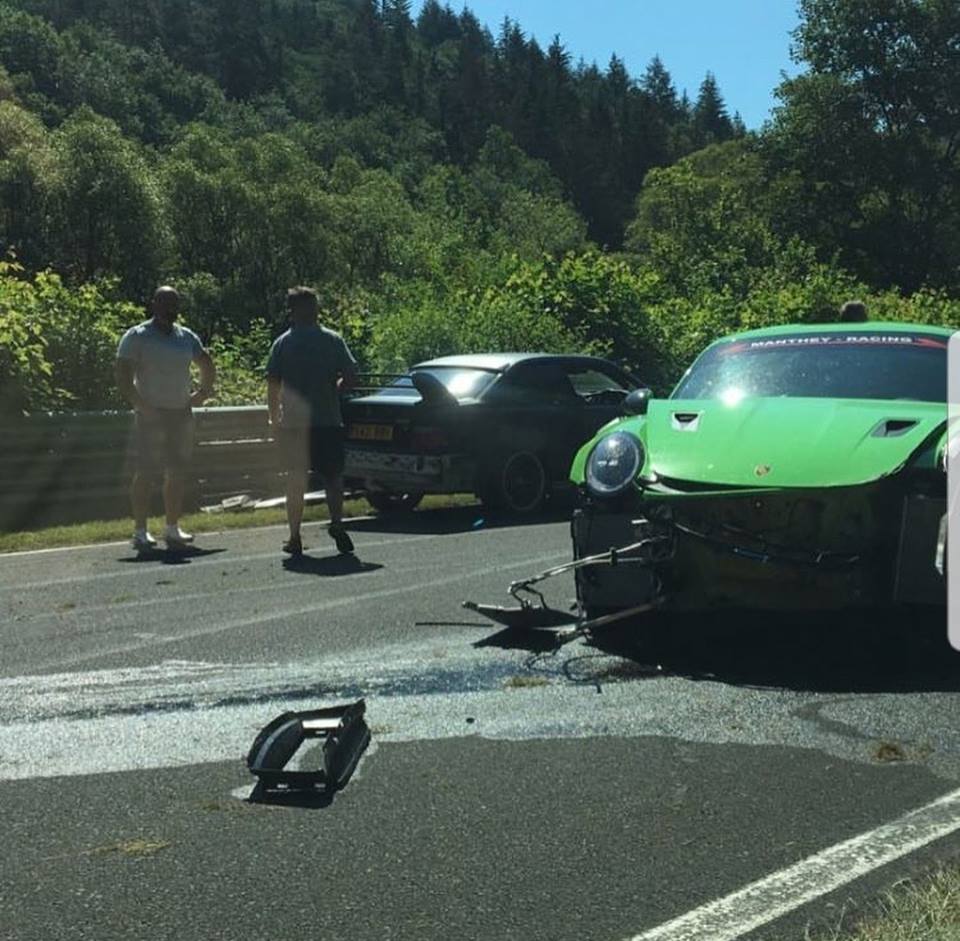 Judging by these pictures from Magazin Pro Driver CZ, it seems a new 991.2 GT3 RS finished in the launch colour, Lizard Green, has had it's life cut short following a crash at the Nurburgring.
The images show some substantial damage from a crash that appears to have involved multiple hits, damaging both the front and rear of the hardcore 911.
Visible damage to the Porsche includes a ruined front fascia, bent hood, damaged rear quarter panel, bent rear wheel and a missing rear bumper. It seems likely that, irrespective of whether it made contact with the BMW (seen in one of the shots), the Porsche hit one of Green Hell's unforgiving crash barriers really hard.
The Porsche 911 (991.2) GT3 RS is no stranger to the infamous circuit as it has achieved an exceptional lap time of 6:56.4 making it quicker than the almighty 918 Spyder.
Porsche set this blistering time in a GT3 RS equipped with the optional Weissach package that includes an exposed carbon fiber hood, magnesium wheels and other lightweight features. The car involved in this crash doesn't appear to have been equipped with this costly upgrade.