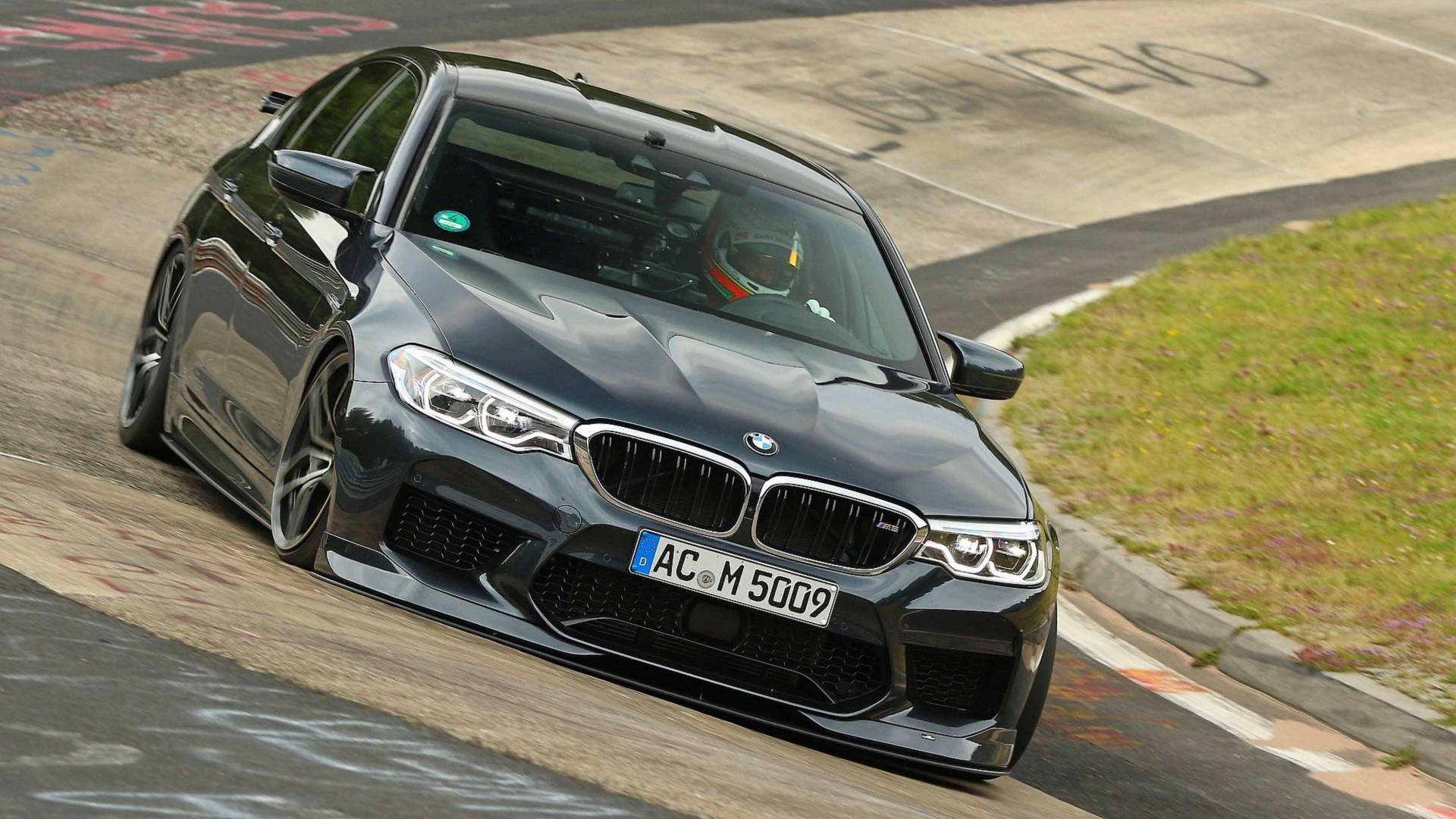 The tuners from Germany recently set a record around the Sachsenring track in their BMW M5 as the fastest sedan to lap that circuit and now they went and proved their take on the German super-saloon is the fastest variant to ever lap the infamous Nordschleife.
In the hands of the very same driver, Jörg Müller, the amped-up sedan crossed the Green Hell's finish line after 7 minutes and 29.50 seconds which makes it 9 seconds faster than the time set by Sport Auto's Christian Gebhardt back in May.
So what did AC Schnitzer do to the German brute? They cranked up the madness by tweaking the twin-turbo 4.4-litre V8 engine to 691 horsepower (515 kW) and 850 Nm of torque. That makes it even more powerful than the newly launched M5 Competition.
Apart from more grunt they added a prominent rear wing for extra downforce, lightweight 21-inch wheels, and a custom KW suspension making the M5 look as if it's glued to the tarmac.