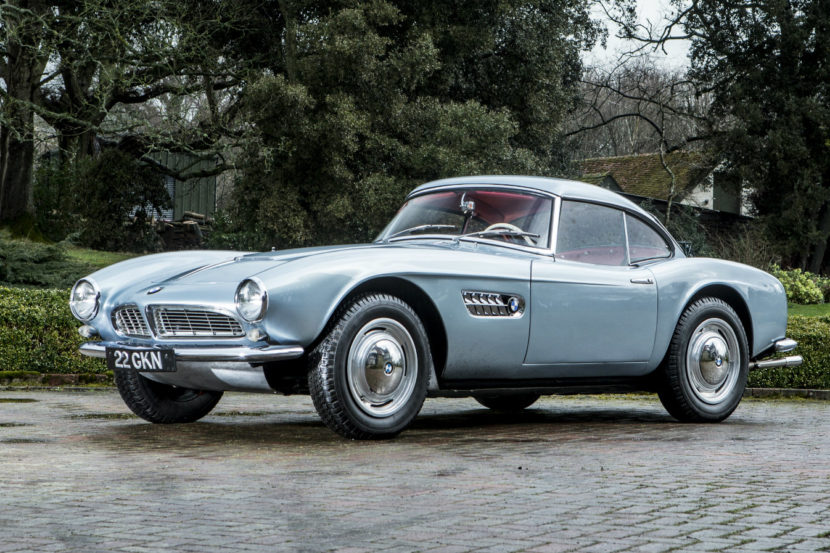 Following the passing of motorsport legend John Surtees last year, it was decided that the BMW 507 gifted to him by MV Agusta for winning a championship on an MV, was going to be auctioned off at this year's Goodwood Festival of Speed. And thanks to the heritage and uniqueness of the classic BMW, it sold for nearly double the price initially proposed.
Despite joining the Ferrari motorsport team and being forced to buy a Ferrari after acquiring the BMW, Surtees kept his 507 and even took it back to BMW for some modifications that made it faster and sharper than a standard model.
It is then no surprise that this one-of-a-kind BMW 507 which was projected to have a price tag of between $2.6 and $2.9 million ended up being sold for $5,026,522 (approx. R72 million), making it the third most expensive car sold at Goodwood. A 1932 Alfa Romeo Tipo B went for about $1 million more while a 1961 Aston Martin DB4GT Zagato 'MP209' sold for an eye watering $13.2-million.
The BMW 507 is one of the most beautiful cars ever made and with Surtees' car boasting a unique setup and being a one-owner classic, it does justify being the most expensive 507, possibly even the most expensive BMW, especially considering that the one owner was a racing legend.