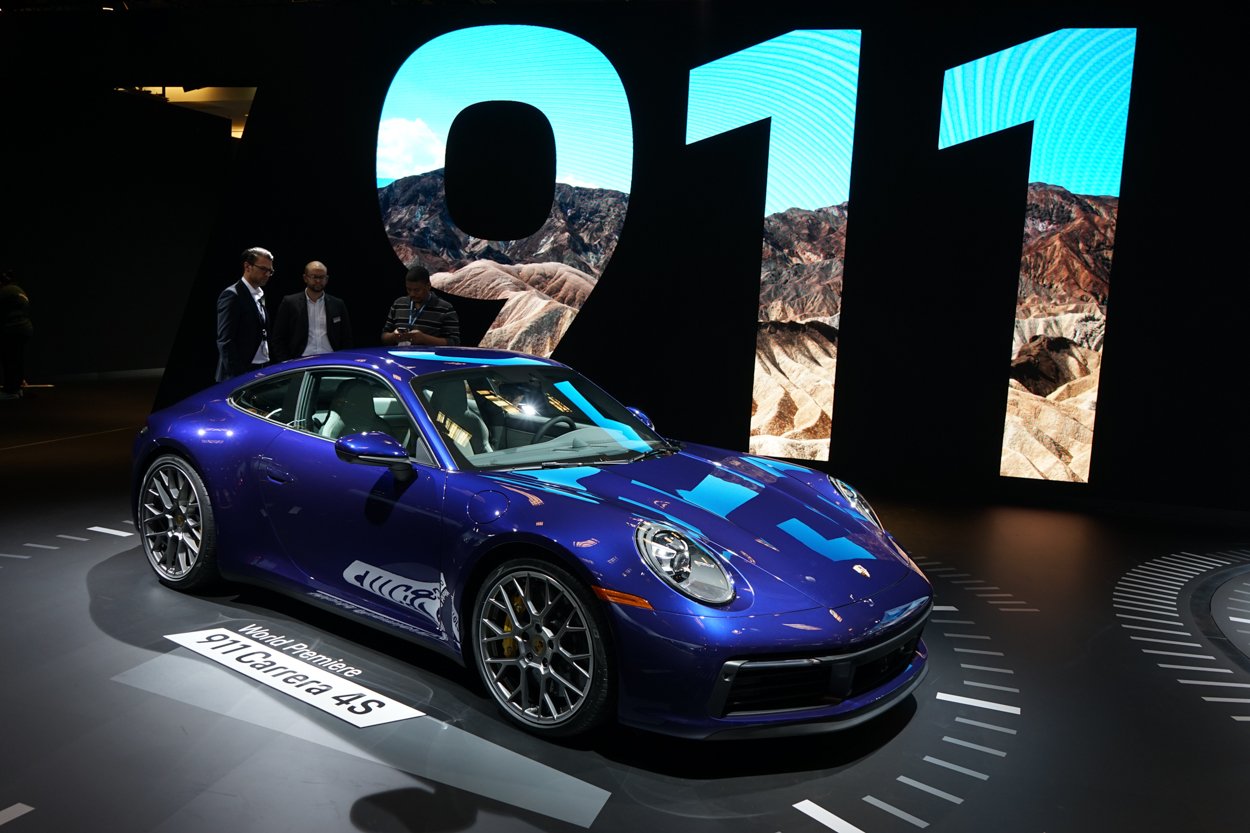 Porsche revealed the all-new 911 (992) at the Los Angeles Auto Show and being the Porsche-loving country we are, everyone is keen to know what the local pricing will be.
The new 911 Carrera S and 4S is available to order now for delivery in the middle of next year.
We can confirm that that the 911 Carrera S will come in at a base price of R1,708,000 and Carrera 4S at R1,797,000. This includes a 3 year/100,000 km Driveplan.
Across the range you will find new-and-improved twin-turbocharged 3.0-litre six-cylinder engines which now feature new die-cast aluminum manifolds.
Power jumps from 370 hp (276 kW) to 385 hp (287 kW) in the Carrera, while the Carrera S jumps from 414 hp (308 kW) to 444 hp (331 kW). The Carrera S (in rear-wheel drive form) can hit 100 km/h in 3.7 seconds and in 4S trim achieve it in 3.6 seconds making both models 0.4 sec faster than the older respective Carrera S / 4S cars. Add on the Sport Chrono Package and this advantage is increased by another 0.2 seconds. Top speeds are now 308 km/h (Carrera S) and 306 km/h for the all-wheel-drive version.