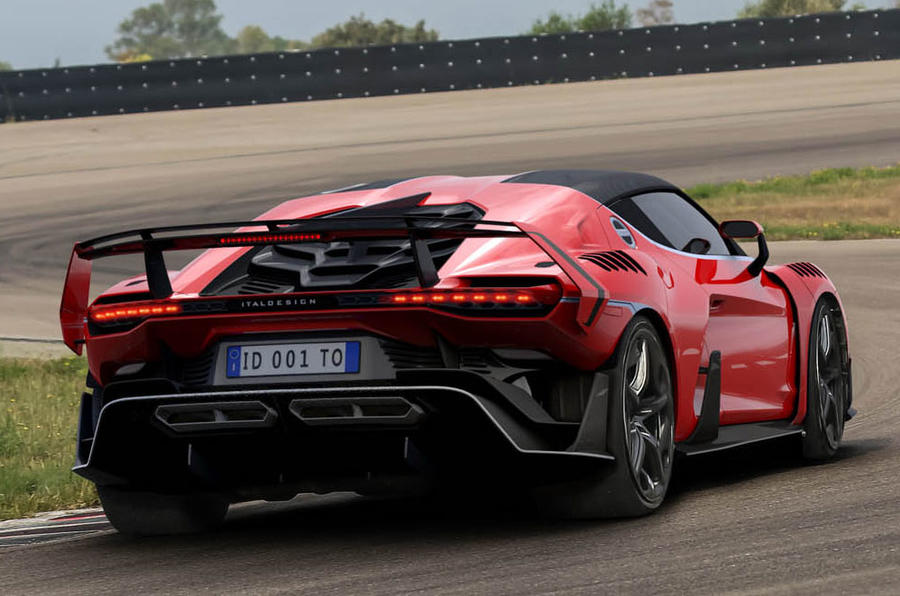 If you were hesitating about ordering your ItalDesign Zerouno well we can tell you that it is too late as all five units have been spoken for.
The second production example seen above and below will be making it's way for debut at Pebble Beach later this month and if you paid attention to the original shots we saw from Geneva, you will notice some design changes.
Firstly this one has been finished in deep red shade complimented by care carbon fibre trim and a very outlandish (but epic) rear wing. Each unit is built to the customer's exact specifications so it is unlikely that all will feature this wing design.
"The Ultra-Limited Series Production is an important service we integrated in our service portfolio," said Italdesign CEO Jörg Astalosch. "Its composed by a fully integrated approach from Design, Engineering and Production for small volume series vehicles, in a turnkey competence. We wanted to demonstrate with the  Zerouno project that we are listening to our customers and what Italdesign is capable to do."
After they build the remaining three units what is next? Well they are currently evaluating a possible roadster version to meet the demand for the car so get in touch before it's too late again.