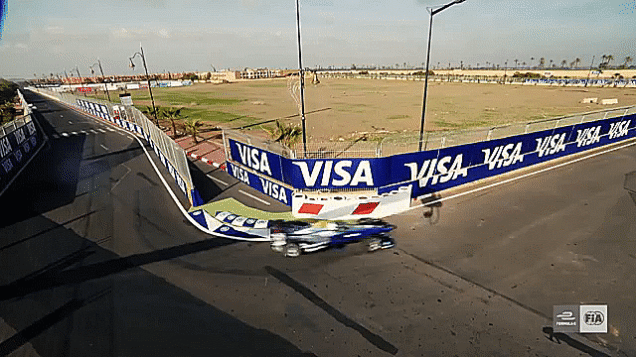 Orlando Bloom celebrated his birthday recently at the Formula E race in Marrakesh but it did not go as planned for the celebrity most well known for his roles in the Pirates of the Caribbean.
In the full video below, you'll see that Mr. Bloom was given a couple of laps worth of track sighting and instruction in the BMW i8 course car with championship-leader-at-the-time Sam Bird before being let loose in the real race car.
Luckily for all involved, the damage was minor, nobody was hurt, and the actor even got the broken nosecone as souvenir to remember his momentary shame forever.