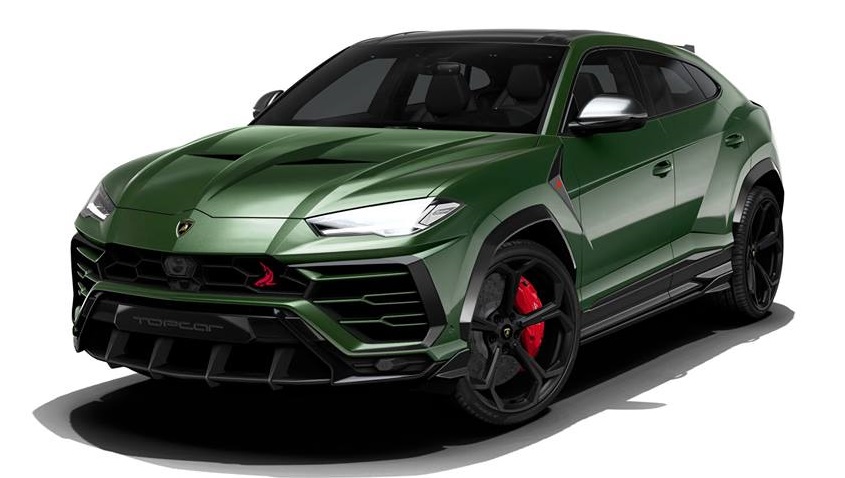 By the looks of things, Russian tuner TopCar are the first to offer an upgrade package for the new Lamborghini Urus SUV and they have made it look absolutely furious.
If the package actually looks like these renderings then it will transform your Urus into something that looks like it wants to eat every other SUV for breakfast.
Granted, part of the coolness here is down to that awesome army green paint job but the kit includes a chin spoiler and new grille surrounds, complementing the black fender flares on the sides.There is also a couple of chunky side skirts which give the Lambo SUV an even more athletic look, and you get red brake calipers inside matte black wheels.
At the back of the car a double spoiler feature on the roof and the tailgate is one highlight, dwarfed by the new rear bumper/diffuser combo TopCar has designed. The diffuser also houses new red tailpipes, available in a couple of different designs.
TopCar never does anything mechanical but they will probably provide you with a lavish interior treatment as well if you ask nicely.