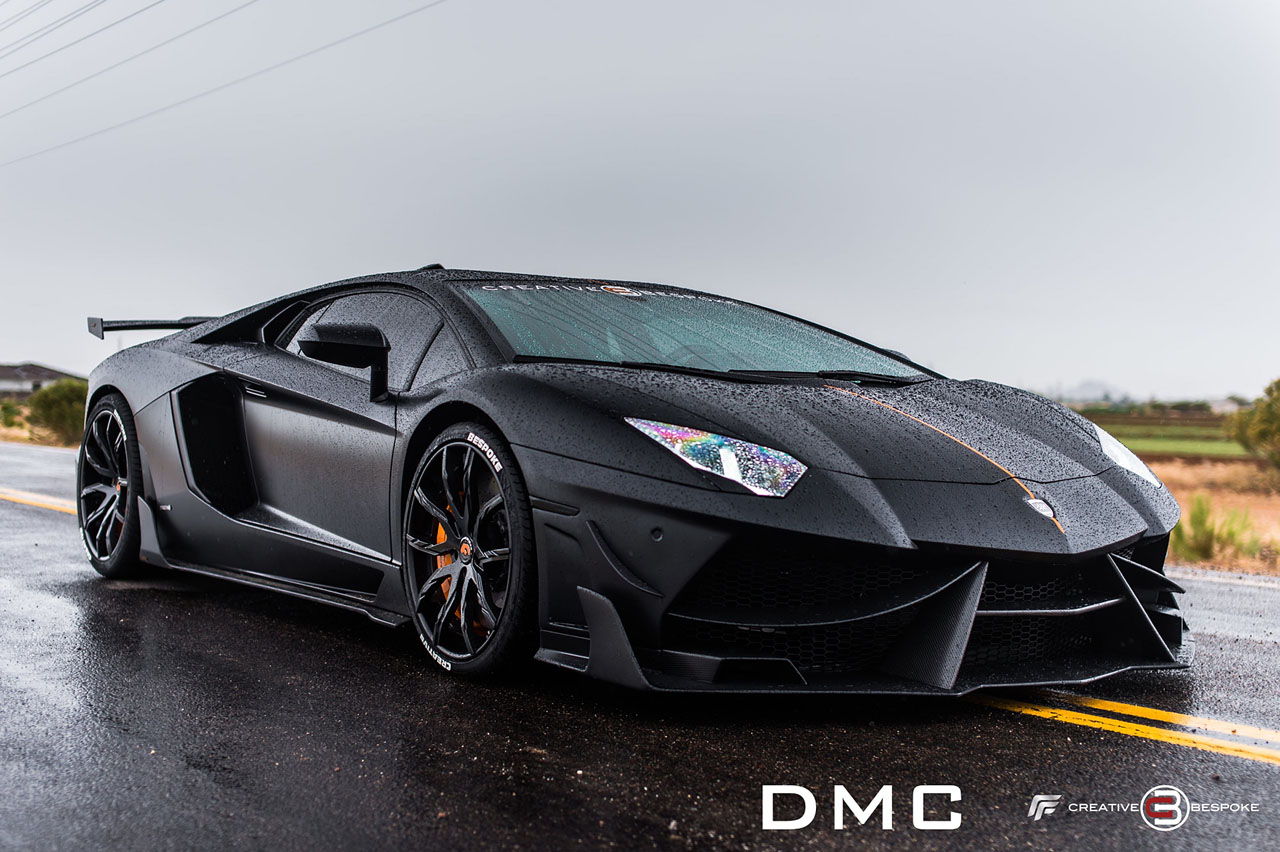 That is quite a name to say but alas this is the latest creation from tuners, DMC, for the Lamborghini Aventador and it is rather drastic to put it mildly.
The Edizione-GT "Las Americas" has been developed in partnership with Creative Bespoke USA, Fie Exhaust, and Forgiato Wheels and taking one look at pictures you are guaranteed to never fly under the radar in this thing.
The package is an improvement over their E-GT and the minimum principles that DMC starts playing around with, are FIA Regulations.
So what does this package entail?
CB engine upgrade
Forgiato wheels
New Fie exhaust
DMC Body Kit
This offering is a limited edition but you cannot simply pay money to get one. Potential buyers have to apply before being able to buy.
Worried someone else will copy your look and style? Do not fret because DMC will not allow the same colour or design to be used twice.
One very important aspect with this kit (unlike Liberty Walk) is that returning to OEM spec is a breeze and stock bumpers can be put back on the car if needed.