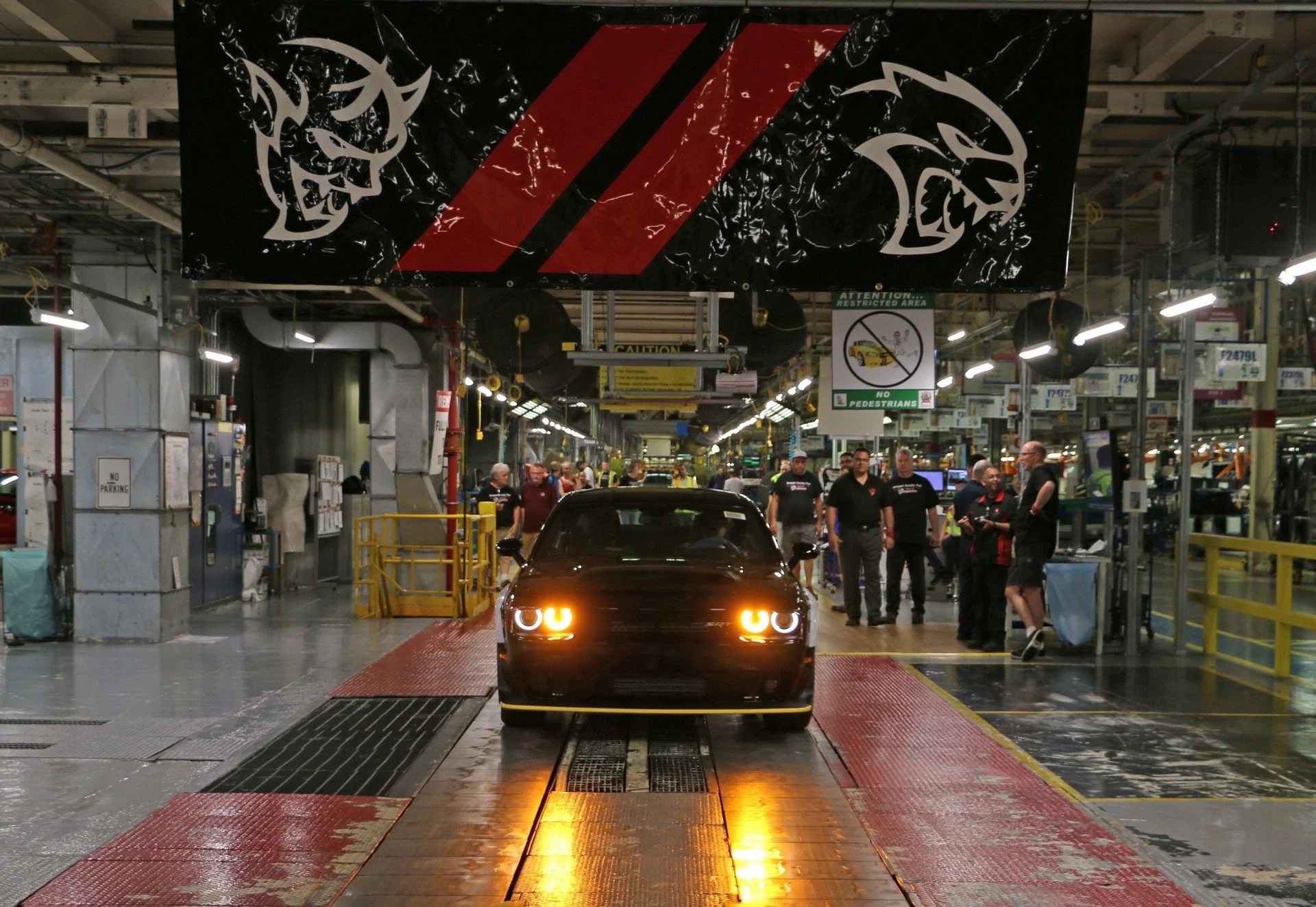 The Dodge Challenger SRT Demon was developed to destroy drag strips and yesterday at the Brampton Assembly Plant in Canada marked the end for one of the most iconic muscle cars of the modern era.
For those who remember, the Demon debuted a little over a year ago at the 2017 New York Auto Show. It was met with great fanfare as Dodge claimed the car was the world's fastest production model with a 0 to 60 mph (96 km/h) time of 2.3 seconds. They also boasted that it was able to run the quarter-mile in 9.65 seconds at 140 mph (225 km/h) making it the fastest production car over that distance.
These numbers were possible thanks to a 6.2-litre HEMI V8 that pumped out 840 hp (626 kW) and 1,042 Nm of torque.
Dodge limited the car to one full year of production and the 3,300th unit has left the production facility in Canada.
The final Demon will travel to an upfit center for final of assembly. There it will be equipped with an exclusive Viper Red paint job, drag radial tires and special badging.