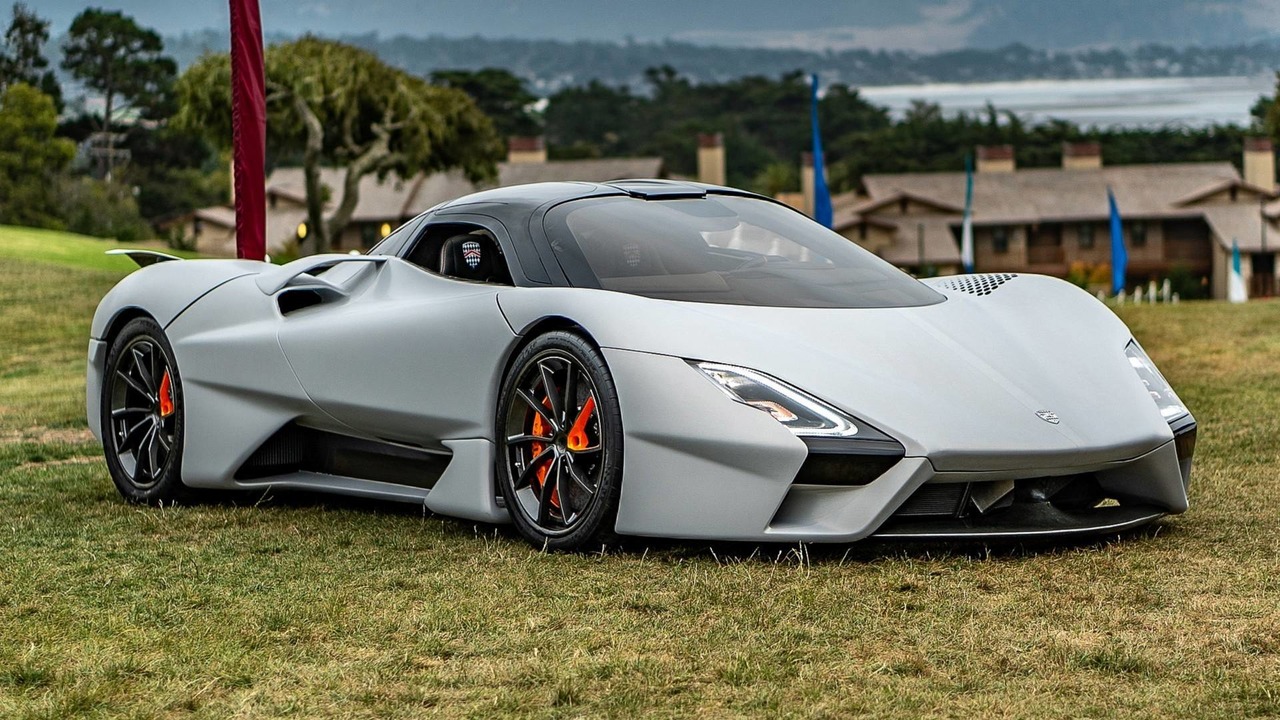 Seven years after showing the concept car, SSC has revealed the production version of the Tuatara hypercar and it means business.
The company claims that the Tuatara is not only capable of breaking the current production car speed record, which is held by the Koenigsegg Agera RS at 277.9 mph (447 km/h), but even exceed 300 mph (482 km/h).
Considering the specs released by the company, this does not seem impossible either. It will be powered by a twin-turbo 5.9-litre V8 engine producing 1,750 hp (1,305 kW) on E85 fuel. That's more powerful than the Agera, Regera, Chiron and the Hennessey Venom F5. On regular 91 octane fuel, the engine produces 1,350 hp (1,006 kW).
It features a specially designed 7-speed "computerized" manual transmission which features a "robotic shift system" and it is very slippery with a drag coefficient of 0.279. This too, eclipses all of the rivals mentioned above.
It tips the scales at just 1,247 kg making it massively lighter than the 2 ton Chiron and substantially lighter than the 1,395 kg Agera RS.
Changes from the concept to this production version are fairly significant. The triangular bulge on the hood of the concept has now been flattened a bit. Instead of a single piece glass canopy, the greenhouse is now an assortment of many components. The rear now has much bigger vents necessary to cool the monstrous engine. The wheels are different and so are the orange brake calipers.
SSC has started taking orders for this creation at an undisclosed price and they are only aiming to build 100 units.
Will we see this hypercar take the title of world's fastest production car? Only time will tell but it sounds (and looks) promising.