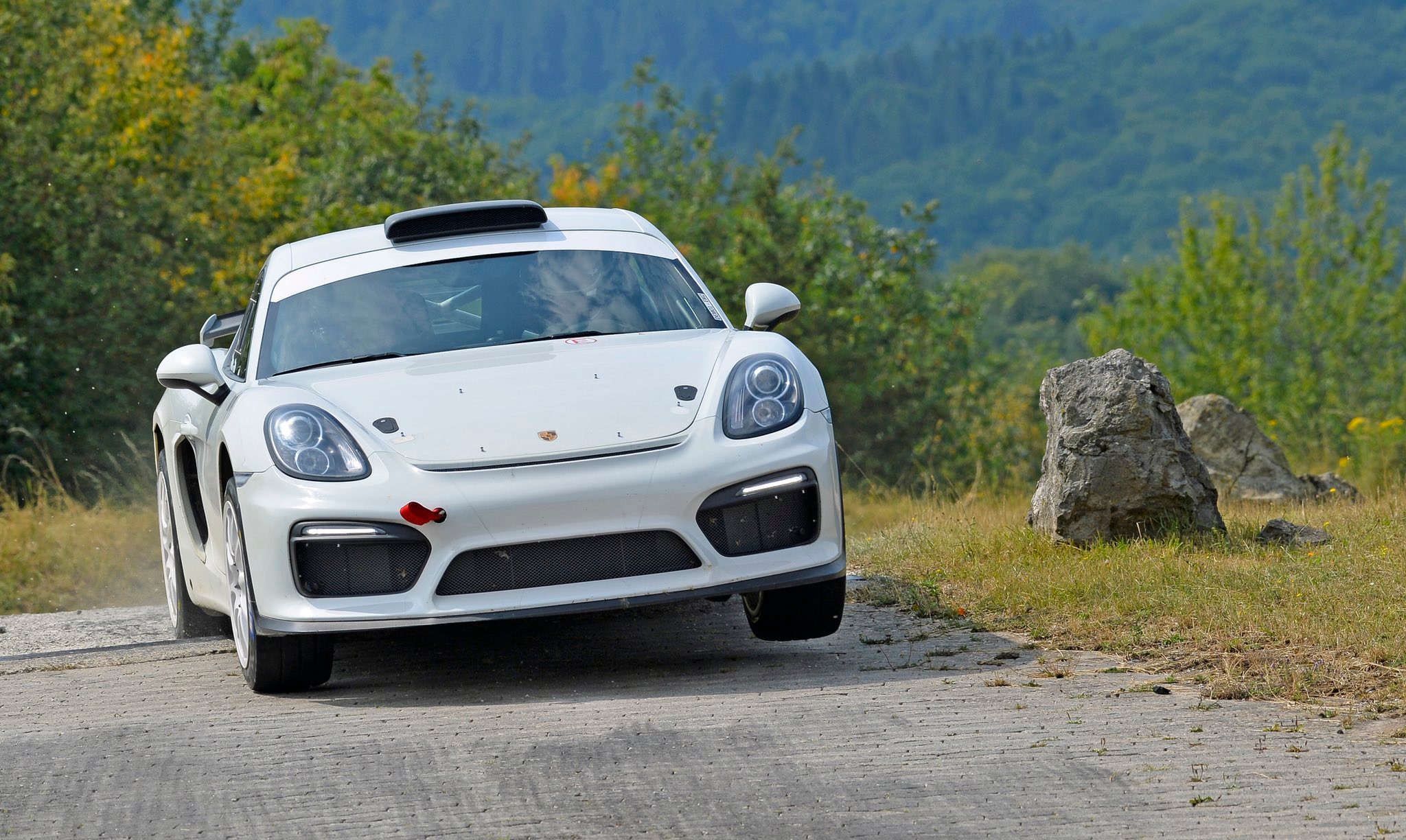 Porsche has been secretly working on a special Cayman GT4 and they have very quietly taken the wraps off this special project.
It is called the  Cayman GT4 Clubsport Rallye concept and as you can see it is based on the Cayman GT4 Clubsport and features an assortment of rally specific upgrades. They [Porsche] did not go into any specifics on the project but the car has auxiliary lighting units and a roof-mounted scoop. We can also see additional underbody paneling, a roll cage and lightweight wheels wrapped in all-terrain tyres.
It seems like this concept will actually turn into a full blown rally car as the automaker confirmed the concept will be driven by Romain Dumas (seen testing in video below).