Ever wondered what cars have been esteemed worthy enough of transporting the world's political and royal leaders?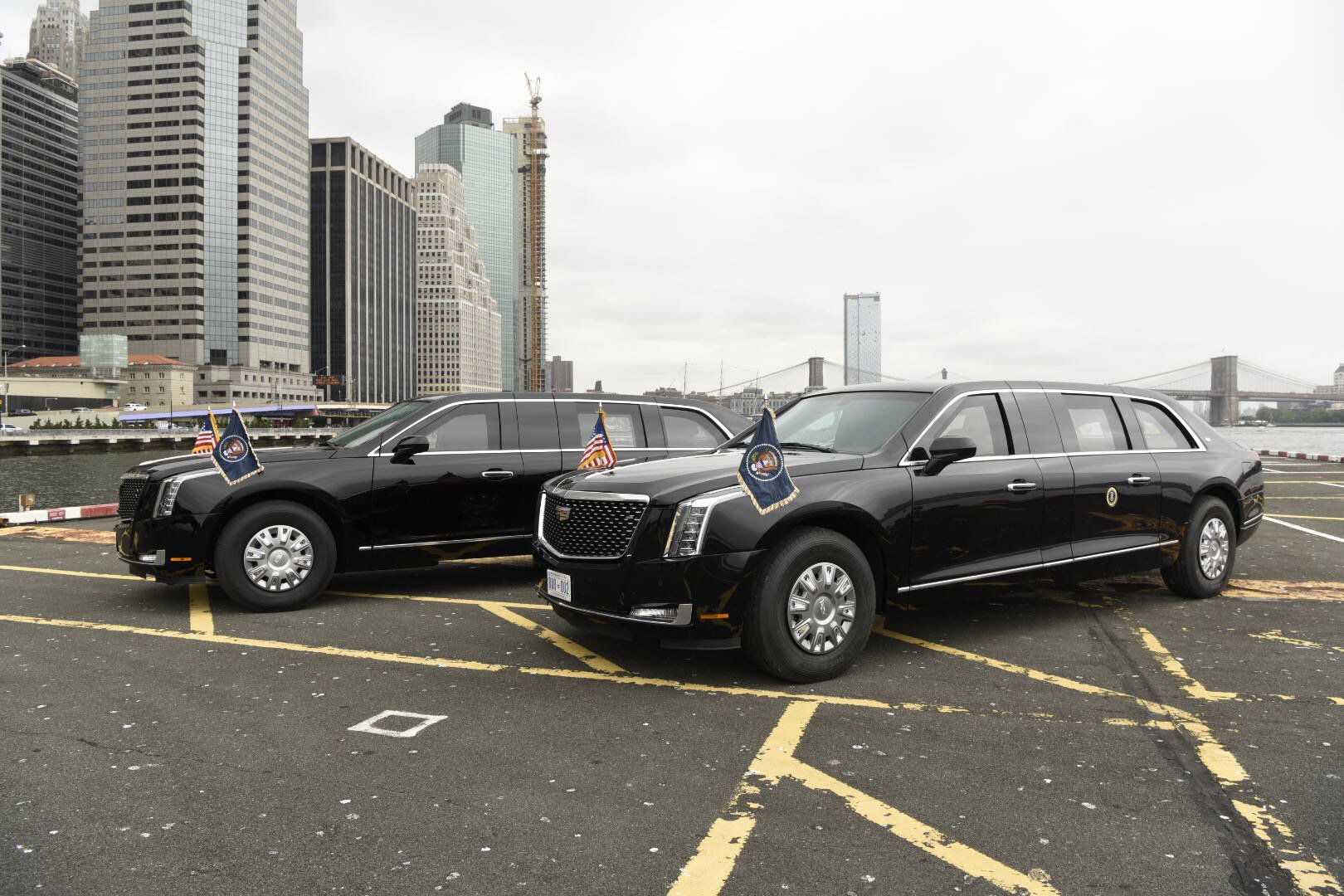 Find out here what the official state cars are! What do you think of the choices?
Spain
Government: Prime Minister Mariano Rajoy travels in an Audi A8L, pimped out with runflats and bullet-proof armour, costing a cool $520,000.
Royal Family: The Spanish royals' convoy of cars includes Cadillac Broughams, Audi A6s, Mercedes-Benz S-Class models and a Rolls-Royce Phantom IV, of which only 18 were ever made, sold only to 'worthy' buyers.
Netherlands
Government: PM Mark Rutte drives a Mercedes-Benz S-Class with enhanced armour, and occasionally drives an Audi A6.
Royal Family: The Dutch Royal Family has been driven in Cadillac limousines and Rolls-Royce Silver Wraiths in the past. King Willem-Alexander has a stretched Audi A8L and the former Queen Beatrix favours her Volvo S80 limousine, both custom-built.
Pakistan
Both the President, Mamnoon Hussain and Prime Minister, Nasirul Mulk use a heavily armoured Mercedes-Benz W222. When driving in a motorcade, they are surrounded by 7 decoy models and 3 Toyota Land Cruisers.
Sweden
Government: The A8L is also favoured by PM Stefan Löfven.
Royal Family: King Carl XVI Gustaf, opts for a stretched Volvo S80, escorted by an assemblage of BMW X5, BMW 5-Series and Mercedes-Benz E-Class cars driven by the Swedish Security Service. His Daimler DS420 is brought out for official occasions.
Italy
Italian President, Sergio Mattarella, has two identical armoured Lancia Thesis.
Australia
Government: Australian Prime Minister, Malcolm Turnbull, has a ballistic, bullet-proof armoured BMW 7 Series.
Royal Family: The Governor-General of Australia is driven in a Rolls-Royce Phantom VI or a BMW 7 Series, dependent on the occasion.
India
A heavily armoured Mercedes-Maybach S600 Pullman Guard transports Indian President, Ram Nath Kovind.
A bullet-proof BMW 7 Series is again favoured by Prime Minister, Narendra Modi.
Iran
Iranian president, Hassan Rouhani, has used a bizarre mixture of a Toyota Cressida, a BMW 5 Series and a Peugeot 607.
Turkey
Both the President and Prime Minister use a Mercedes-Benz S-Class.
Canada
Government: PM Justin Trudeau's choice of vehicle depends on the journey. He usually travels in an armoured long-wheelbase Cadillac DTS or Chevrolet Suburban.
Royal Family: Governor General, Julie Payette, travels in a Lincoln Town Car or a Lincoln MKS.
South Korea
The President of South Korea, Moon Jae-in, uses an armored Hyundai Equus VL500.
Israel
Prime Minister, Benjamin Netanyahu enjoys a range of models, including a Toyota Land Cruiser, Lexus IS 250, Audi A8 and Volvo S80.
President Rueven Rivlin has a Volvo stretch limousine and Audi A8.
Japan
Royal Family: The Emperor and Empress, Akihito and Michiko, use a custom-built Toyota Century Royal, a one-off costing $500,000.
Government: Prime Minister Shinzō Abe predominantly uses a Lexus LS 600h L, though sometimes uses an unmodified Toyota Century that is escorted by police.
France
President Emmanuel Macron picks from the Citroën DS5, Citroën C6 and Renault Vel Satis, all with heavy-duty armour.
Germany
President Frank-Walter Steinmeier favours a heavily armored Mercedes-Benz S600. He has also used an Audi A8.
United Kingdom
Government: Prime Minister, Theresa May, travels in a Jaguar XJ Sentinel with explosive resistant steel underbelly, Kevlar cladded cabin, bulletproof glass, and 'gun ports' for bodyguards to return fire, all costing a cool £300,000,
Royal Family: The Royal Family has a full garage, including Rolls-Royce Phantom IV and stretched Jaguar XJ limousines. On state occasions, the Queen travels in a Bentley State Limousine.
China
Chinese leaders have used Hongqi limousines since the mid-20th century, including stretched versions of the CA72, CA770, L5 and HQE.
Russia
President Vladimir Putin uses an armoured Mercedes S-Class stretched limousine.
United States
President Donald Trump travels in a heavily armoured, custom limousine called Limo One (or 'The Beast'), based on GMC Topkick platform, designed to look like a Cadillac DTS limousine. It's built to US Secret Service standards.
About the Author
Tom Butcher is a freelance writer, covering a wide range of topics, including finance, business and motoring. At the moment, he works with LeaseFetcher, a new service that lets you compare car leasing deals.