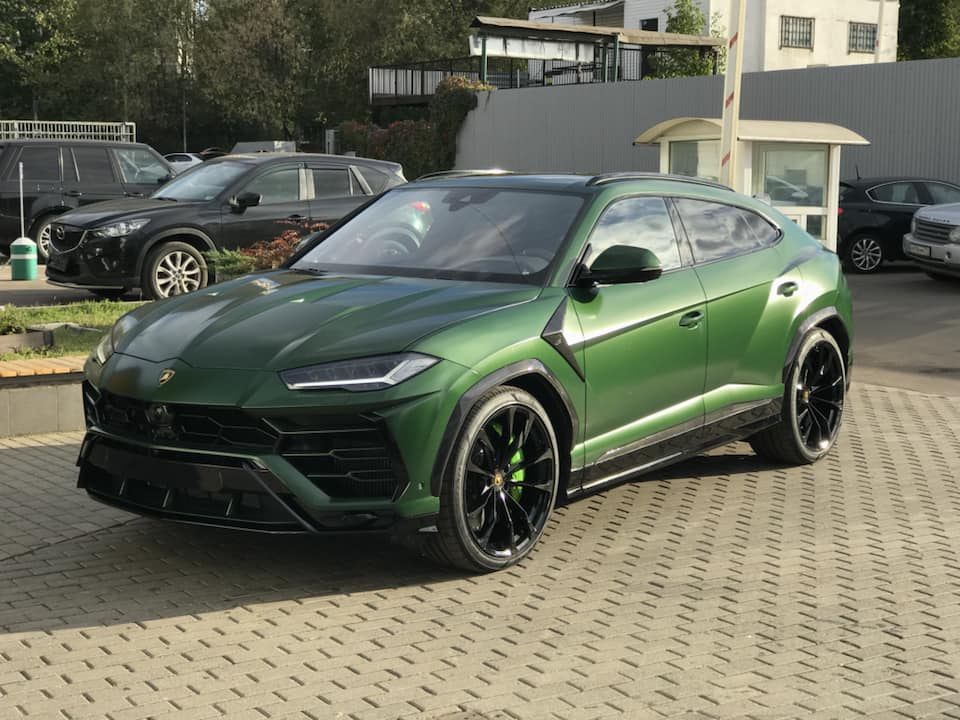 The Lamborghini Urus looks immensely angry straight from the factory but there is always room for some more anger and TopCar have succeed with a carbon fibre package for the Italian Super SUV.
As you can see, the mods are quite extensive, ranging from more aggressive spoilers to bigger wheels, chunkier side skirts, new rear diffuser, rear spoiler and multiple vent surround inserts. As mentioned,  everything is made from carbon fibre.
The custom hood you should notice features a military textured "camouflage" interior trimmed with carbon-Kelvar fibre which TopCar are very proud of calling it the most impressive component.
Pricing at this stage is not yet known but you can bet these lightweight components will not come cheap!
https://www.facebook.com/TOPCARdesign/videos/1860675207362550/